Renovate an Older Home Into a Dream Home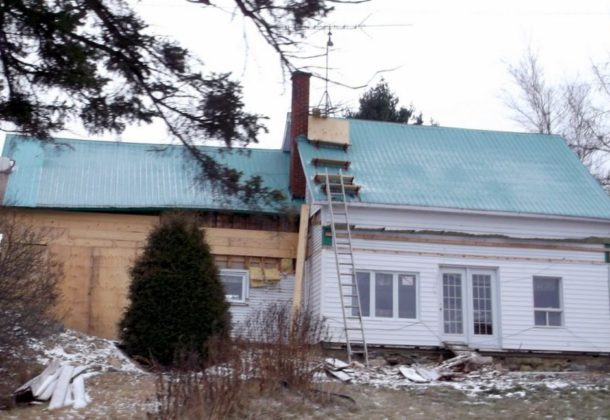 Current market conditions are offering a lot of great reasons to renovate your way into your dream home. Primary Residential Mortgage, Inc., in California, MD, has a loan program that can help a wide variety of home buyers and home owners do just that.
PRMI, through its 203k program, can turn your first home into your dream home. New homes today are larger and more expensive than a lot of first-time buyers need or can afford. First time home-buyers, finding themselves squeezed out of the new-home market, and priced out as well, are discovering older homes fitting better into their needs and pocketbooks.
With the market of new homes falling short of the demand, renovations are becoming a successful tool for first-time home buyers who are moving their sights to older homes. The 203k program is opening financing to some older houses that might not have previously qualified for other programs. The 203k program enlarges the market for the very buyers who are looking for smaller homes at lower prices.
Now, with the FHA approved 203k program, PRMI can help provide the loan that can make purchase of that older home possible by financing both the purchase and also the funds to make the renovations you want.
The 203k loans aren't only useful to first-time buyers. While a lot of Baby Boomers are clogging the market and aging in place, some want to downsize. Boomers could find the well-fitted 203k loan could renovate a downsized home into an upscaled lifestyle. There are also 203k programs for refinancing.
The 203k program rolls repairs and renovations into the loan. The list of approved repairs and renovations is large. They include bathroom and kitchen remodels as well as flooring and plumbing; consideration for couples or singles downsizing and looking for a home more easily maintained with age.
Conversely, new home buyers could be looking into other options included in the 203k, including future family growth but limited funds today. The 203k program can include the addition of decks, patios, even second floors. And those with dreams of buying a fixer-upper and creating the precise home they want will find the program covers a wide gamut from HVAC systems to plumbing and siding.
"Let your dreams guide you," advises Barry Friedman of PRMI in California, MD. "If you find a house that has the potential to meet your dreams, come talk to us and see what we can work out together. We've always been in the business of helping move our clients into the homes they have always wanted."
The 203k program, offered by the PRMI in California can make a wide variety of renovations happen for borrowers.
An FHA 203k loan is a loan backed by the federal government and given to buyers who want to buy a damaged or older home and perform repairs.
Primary Residential Mortgage Inc. is at 23131 Three Notch Road, Suite 201, California, MD  20619. Call 301-737-0001.