Reni Gower Exhibit Starts Oct. 15 at CSM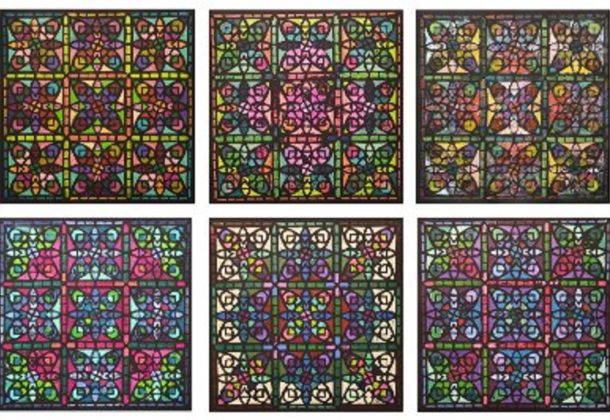 The Reni Gower "Proof Perfect" exhibit will run from Oct. 15 to Nov. 8, 2018, at the College of Southern Maryland's Tony Hungerford Memorial Art Gallery.
An artist lecture will be given at 2:30 pm Nov. 8.
The gallery is in CSM's Fine Arts Center at 8730 Mitchell Road in La Plata. The exhibition will feature work by artist Reni Gower, who is also a professor in the painting and printmaking department at Virginia Commonwealth University.
The gallery is open 9 am to 9 pm Monday through Friday and 10 am to 6 pm Saturday. There is no fee to view the exhibit. For more information, go to the college's website.
About the Artist
In 2017, Ms. Gower was recognized with the Southeastern College Art Conference's Award for Outstanding Artistic Achievement. In 2014, she was also honored to receive the College Art Association's Distinguished Teacher of Art Award, as well as Virginia Commonwealth University's and VCUarts' Distinguished Teaching Awards.
She is the recipient of a NEA/Southeastern Center for Contemporary Art fellowship and several Virginia Commission for the Arts project grants. In addition to her painting practice, she curates award-winning traveling exhibitions that include Papercuts, FABRICation, Geometric Aljamía: a Cultural Transliteration, and Pulped Under Pressure: The Art of Handmade Paper.
Her art work is represented in many prestigious collections and has been exhibited at international and national venues for over 40 years, including the American Embassy in Vatican City, Rome, Italy; Total Gallery, Dubai, UAE; Landford120 Gallery, Melbourne, Australia; Galeria ICPNA Miraflores, Lima, Peru; Kimball Art Center, Park City, UT; Tinney Contemporary, Nashville, TN; Taubman Museum, Roanoke, VA; Noyes Museum, Hammonton, NJ; Villa Terrace Museum, Milwaukee, WI; Hunter Museum, Chattanooga, TN; and The Painting Center, New York, NY.
She holds a Master of Fine Arts degree from Syracuse University, a Master of Arts degree from University of Minnesota-Duluth, and a Bachelor of Science degree from the University of Wisconsin-Madison.
For more about the College of Southern Maryland, visit its Leader member page.