Registration Opens for Undersea Robot STEM Camp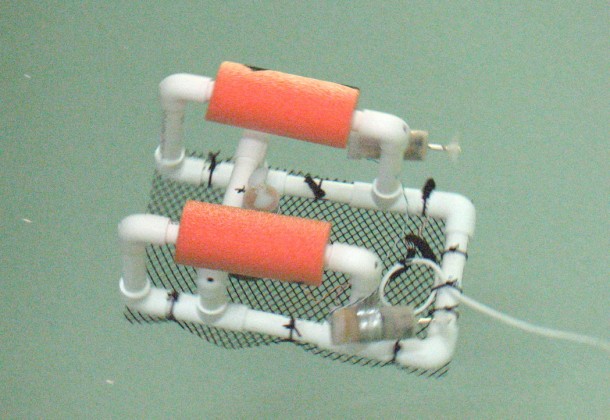 By NAWC-AD Public Affairs
Registration is open for the Navy Sea Perch Summer Camp scheduled July 25-29 at St. Mary's Ryken High School.
This year's camp is funded by the National Defense Education Program and administered by the education outreach programs at the Naval Sea Systems Command at Indian Head and the Naval Air Warfare Center Aircraft Division (NAWCAD) at Patuxent River. The camp is open to rising 6, 7, and 8th grade students (students going into seventh, eighth and ninth grade next school year.) There is no charge for the camp. Camp starts at 9:00 am and ends at 3:30 pm.
The camp format creates teams of six assigned a teacher and an engineering mentor. Students will experience constructing and operating an underwater robot called Sea Perch. Additionally students will participate in engineering challenges including a water balloon cannon challenge, egg drop contest and robotics.
Lunch will not be provided. No transportation will be provided. Each student is responsible for getting to the school each morning and being picked up each afternoon.
Registration forms are available at www.ndep.us/labspax.aspx by going to the Program Offerings Tab and then under the resources area to the student section. Schools participating in the Navy's robotics program will have first chance to register (Father Andrew White, St. John's, Chesapeake Charter School, Spring Ridge Middle School, Lexington Park Elementary School and Mother Catherine Spalding).
For students not currently enrolled in one of these schools which participated in the Navy's in-school robotics program, registration will be open after May 26 with available openings. The signed registration form must be mail to Education Outreach Coordinator 22347 Cedar Point Road, Bldg. 2185 STE 2100, Patuxent River, Maryland 20670. For further information call (301) 342-2281. Request an application at [email protected].