Pros & Cons of a Reverse Mortgage Loan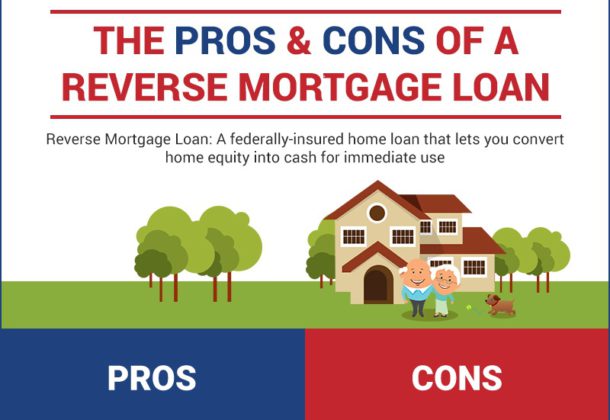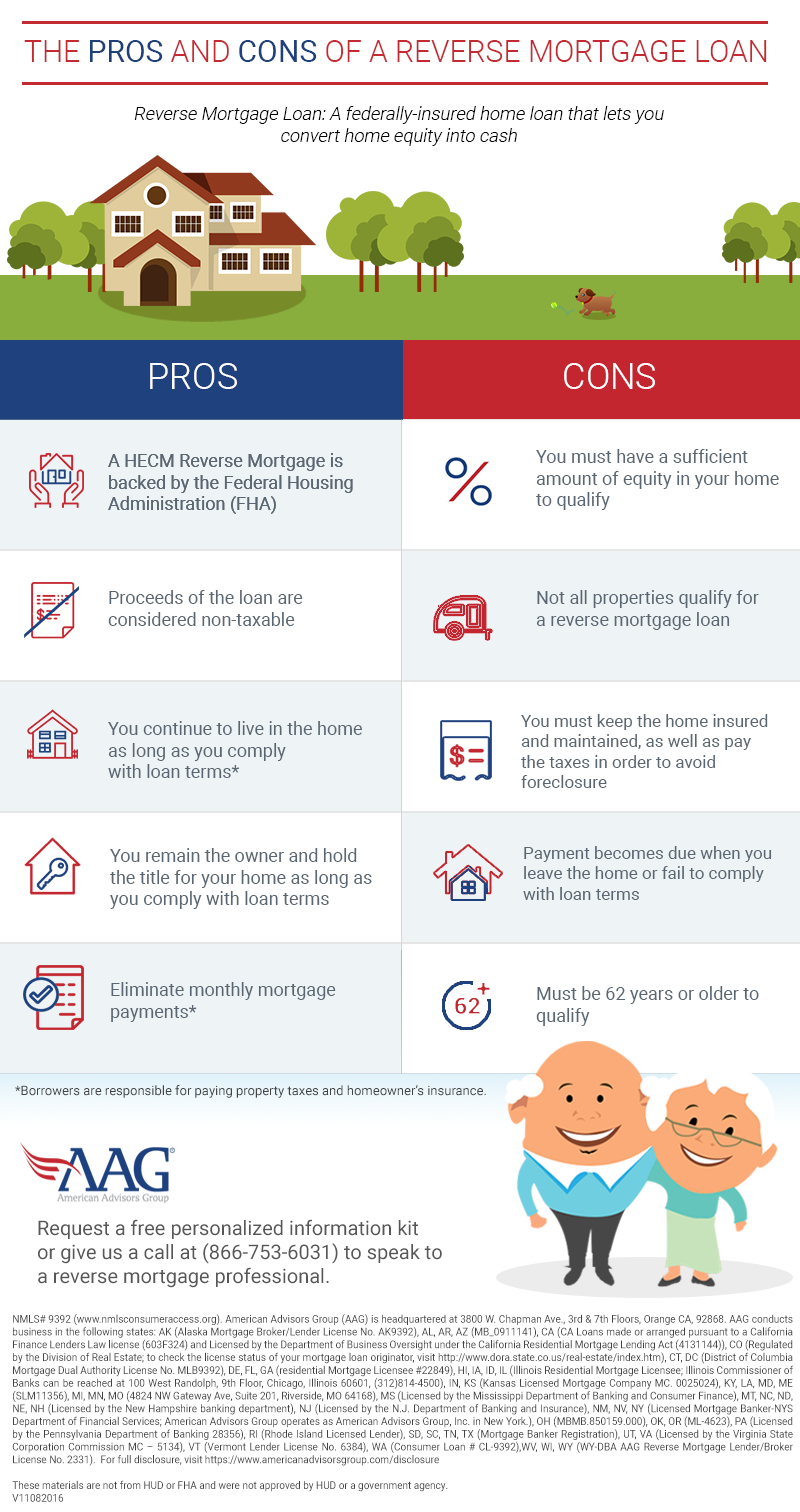 Some seniors today are seeking ways to supplement their cash flow by looking into an additional income source. Some utilize stocks and investments, while others rely on their IRAs and social security for income.
Senior homeowners have turned to an increasingly popular financial tool to supplement their cash flow – a reverse mortgage loan.
A reverse mortgage loan or a Home Equity Conversion Mortgage (HECM) is created specifically for seniors to provide financial assistance by converting a portion of their home's equity into funds. These funds can be used to assist with medical or other expenses or serve as an income source. Educating yourself about the pros and cons of a reverse mortgage loan can help you decide if it's a good option for you.
To learn more, speak to a reverse mortgage loan professional from American Advisors Group at 1-888-998-3147 or get a free reverse mortgage loan information kit.