Proper P-8 lands at Pax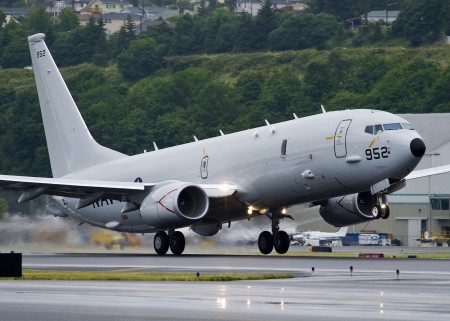 By PMA-290 Public Affairs
The Navy received its first P-8A Poseidon production representative operational test aircraft June 24.
The new P-8A arrived at NAS Patuxent River and it will join three developmental test aircraft already undergoing integrated testing in preparation for initial operational test and evaluation of the P-8A Poseidon.
The Navy entered into Low Rate Initial Production of the first six Poseidon aircraft in January 2011. These aircraft will be used to form the first operational P-8A squadron, which is scheduled for initial operational capability in 2013. The airplane will eventually replace the Navy's fleet of aging P-3 Orion submarine-hunting aircraft.