Patuxent HS VEX Robotics: Inventing & Winning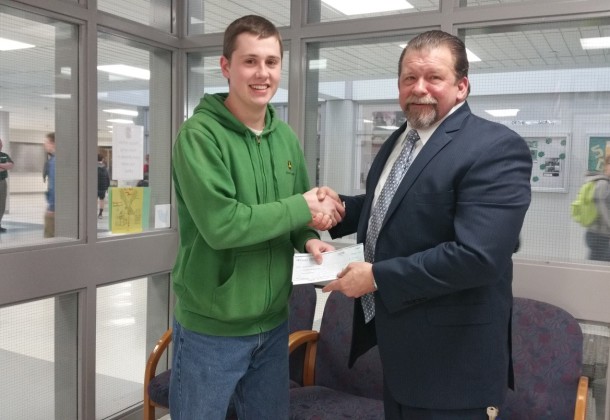 Frank Deaton of NAVYCHIEF.com and 3RGI.Inc presents Coby Grimes; VEX Robotics Team Liaison, with donations from community businesses. Posted for
King of Tees
Community businesses are committed to STEM programming, and have taken this commitment to the Patuxent High School Vex Robotics team. Their support expands hands-on opportunities to put science, technology, engineering and mathematics into action.
Donations to help support the VEX Team came from Glen Ives of Saber Systems; Steve Bildman of Airtec; Chris McNellis of McNellis Realty; and Frank Deaton of NAVYCHIEF.com.
"The need to groom local engineering talent by supporting area Science, Technology, Engineering and Mathematics (STEM) programming is critical to area students," says Mr. Deaton. "These are the tools that allow the students in our community to excel in the professions brought to the region by the Department of Defense and commercial industries in Southern Maryland."
The Patuxent HS VEX Robotics team carries this learning to a high level. The VEX Team members developed a mechanical device for competition that can be driven, controlled manually, and utilizes an autonomous mode. The VEX Team strives for academic excellence and encourages other students to participate in the STEM fields. The program supports the development in all disciplines of Engineerin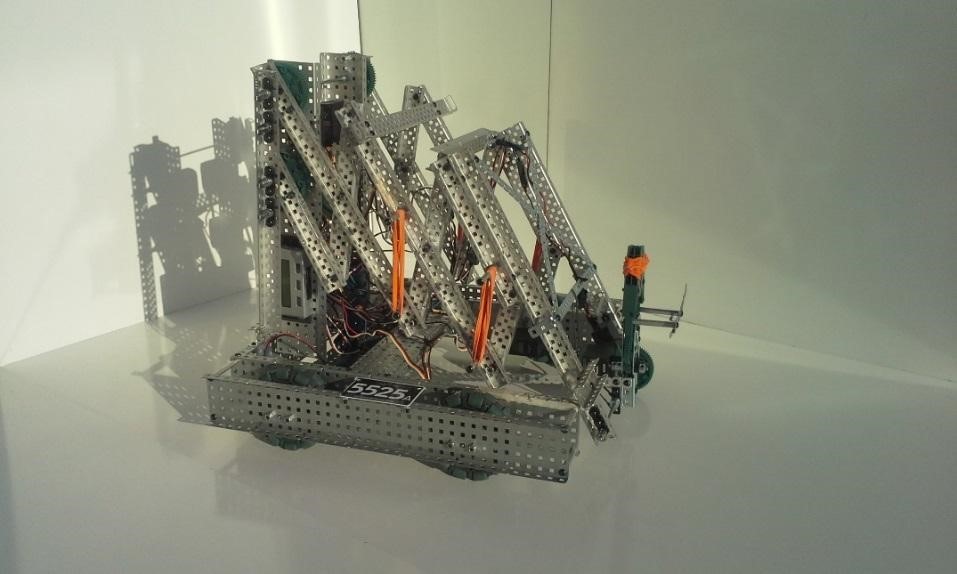 g, including Mechanical Design, Electrical Engineering, Software Development and Computer Engineering.
The Patuxent HS VEX Robotics team includes Connor Craft, Jeffery Moe, Ryan Evans, Coby Grimes, Michael O'Connor, Jeffery Henderson, Eric Gronda, Kyle Gronda. The Patuxent High School's Robotics Sponsor is Adam Nave, a math and engineering teacher at Patuxent.
The Patuxent HS Vex Robotics Program supports the use of the engineering design process while utilizing a modified version of C++ in order to design and code their robot.
Through the first steps of the design phase they were able to develop the first functional and effective prototype design of multiple lift systems, bases, and coding techniques. VEX won four and lost two during their first robot com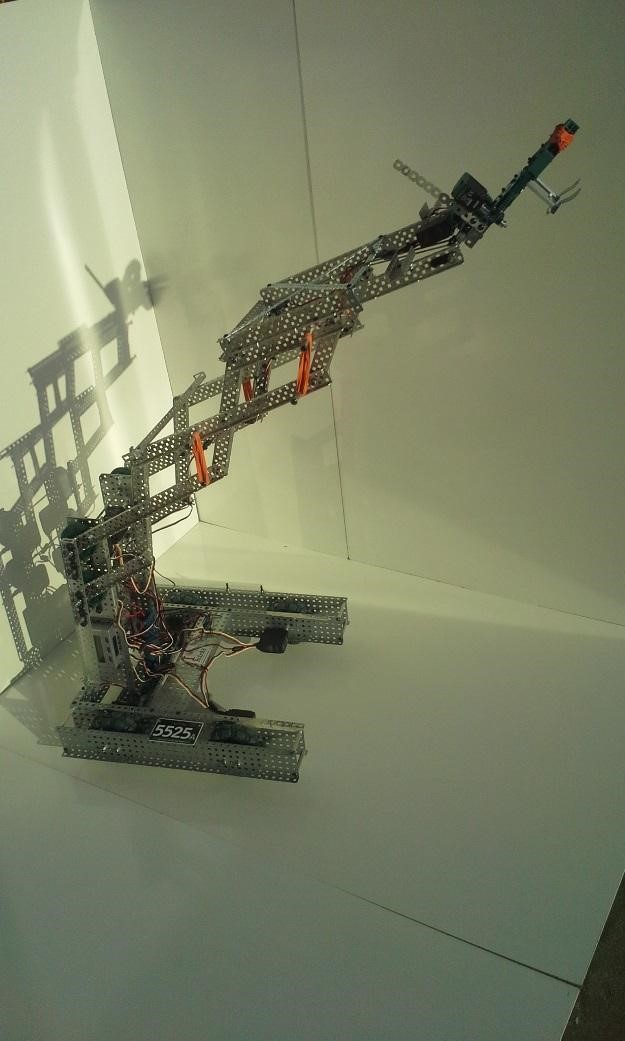 petition.
This prompted the team to realize their design would work and that it would only need minimal improvement such as adding more friction to the claw and rubber bands on the lift system to increase stability. These improvements proved to be the key, leading the VEX team to an undefeated status at their very next competition.
While applying further modifications such as a jumper clip to switch between autonomous modes as needed, their hard work paid off by finishing First Place out of 32 teams at the Regional Championship.
This competition enabled the VEX team to continue participation and preparation of their systems in order to compete in the upcoming national tournament "Create U.S. Open" Robotics Championship in Iowa, where there they will add the use of LCD displays to improve the code.
The Patuxent High School Robotics Team encourages students from middle to the high school level to participate in a field within STEM to help prepare them for the future of science and technology firsthand. Teams like VEX helps one to achieve excellence in STEM fields so that later in life they can enter the workforce with a better experience on platforms such as drone development, robotics, and other autonomous vehicle based commercial and defense programs.
The VEX team has been awarded the following Awards: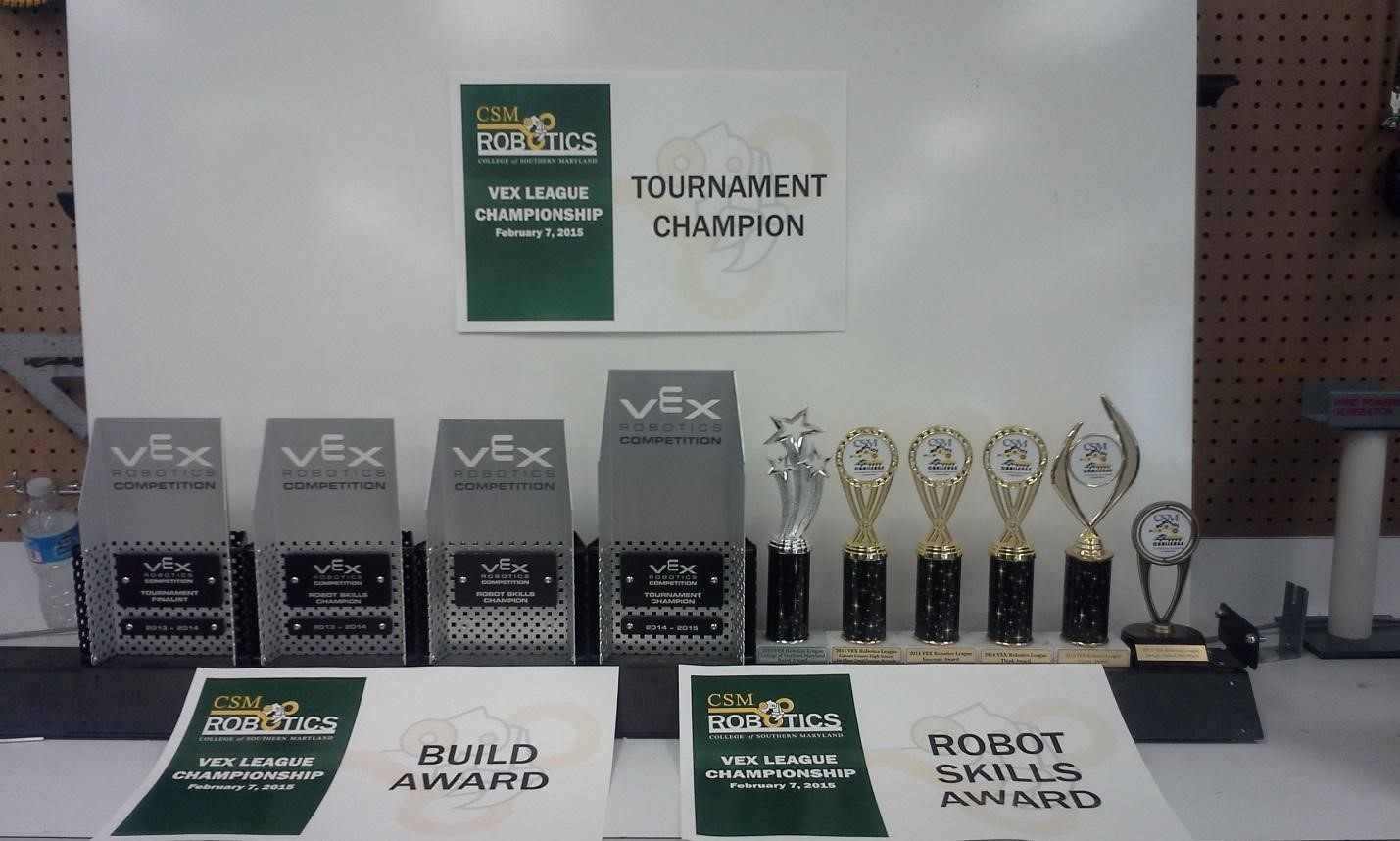 For donations or Inquiries contact us at
[email protected]
Or at Patuxent High School:
12485 Southern Connector Boulevard, Lusby, MD 20657
School Phone Number:
410-535-7865 (Teacher sponsor)
Team Liaison Number:
410-474-4244 (Coby Grimes – preferred contact)