Next Up at Three Notch, 'God's Favorite'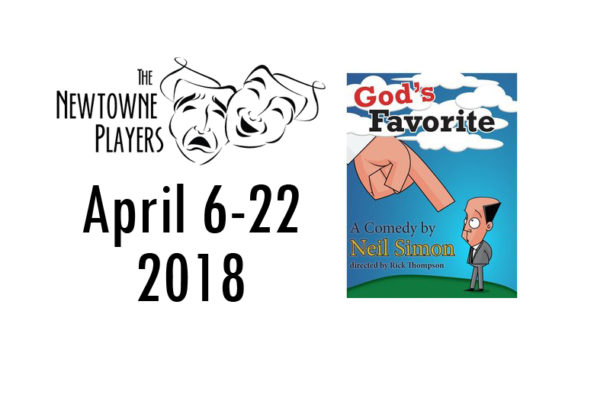 Comedy is on tap at the Three Notch Theatre in Lexington Park as the Newtowne Players present Neil Simon's "God's Favorite," starting Friday, April 6, through Sunday, April 22, at the theater at 21744 South Coral Drive.
Curtain times will be 8 pm Thursday through Saturday and 3:30 pm Sunday. Tickets may be purchased online. Reservations may be made by calling 301-737-5447 and leaving a message with your name and phone number, number of tickets desired, and date of performance. Tickets are $15 for adults, $12 for seniors/students/military, and $10 for children age 12 and younger. Thursdays only, all tickets are $10.
"God's Favorite" is based on the biblical story of Job, and centers on Joe Benjamin, a cardboard box magnate who has everything: a flourishing business, loving wife, three children, and loyal servants. He attributes all his good fortune to God's will, and lives his life as a generous and devout servant of God. Then one midnight, who appears into all this but a near-sighted movie buff named Sidney Lipton, a messenger from God who informs Joe that God has named Joe to be His favorite person, which has prompted Satan to bet that he can make Joe's life so miserable that Joe will renounce God.
Take a moment to leave your own troubles at the door this April and enjoy this humorous romp through the misfortunes of Joe and his family, expertly handled by The Newtowne Players.
The cast includes:
JOE BENJAMIN — Robert Rausch
SIDNEY LIPTON — James LePore
BEN BENJAMIN — Lewis Beckley
SARAH BENJAMIN — Mallory Turvey-Manthorne
ROSE BENJAMIN — Robin Finnacom
DAVID BENJAMIN — Nick Wood
MORRIS– Larry Silvestro
MADY– Millie Coryer-Dhu
Rick Thompson will direct the play at Three Notch. The producer is Robin Finnacom, and stage manager is Cara Brzozowski. The set designers are Dave Kyser and Linda Sanborn.
To learn more about Lexington Park, visit the St. Mary's County Community Development Corporation's Leader member page.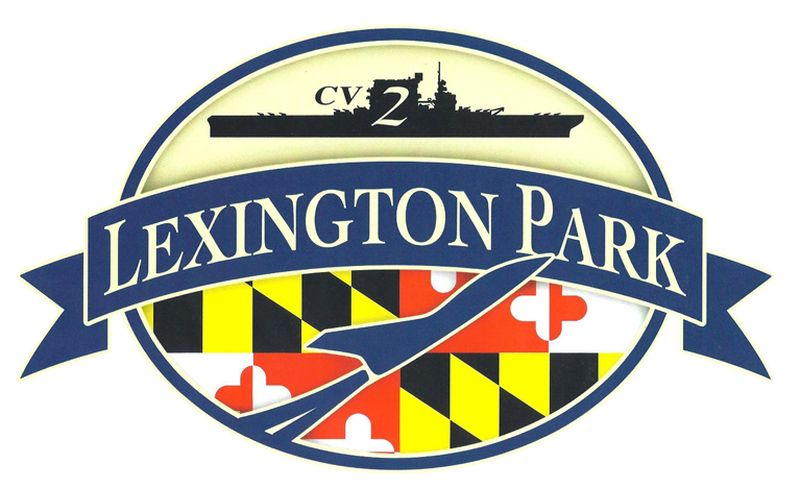 St. Mary's County Community Development Corporation
46940 South Shangri-La Drive, Suite 7
Lexington Park, MD 20653
301-863-7700