Newtowne Players Take the Stage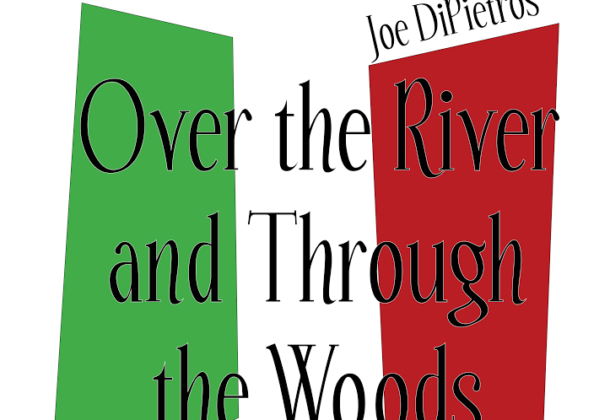 The Newtowne Players are presenting "Over the River and Through the Woods" at the Three Notch Theatre through Sunday, May 7.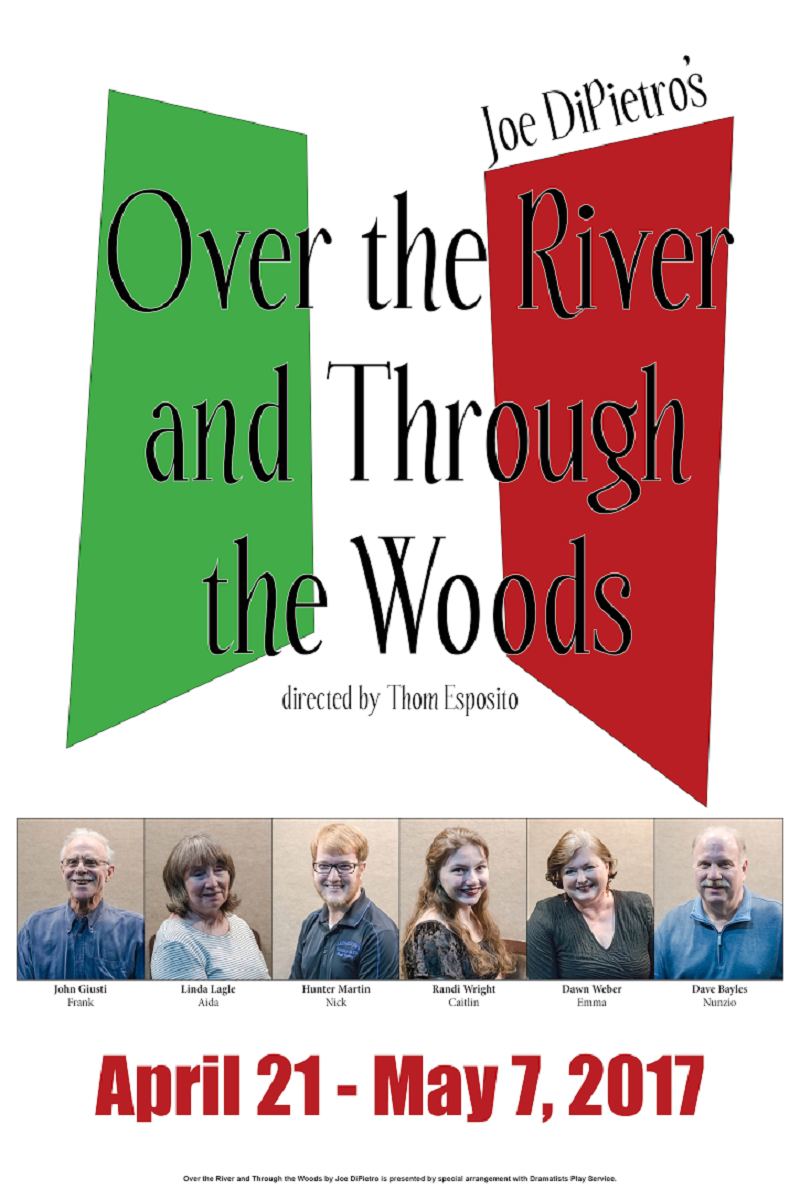 The play centers around Nick (Hunter Martin), a single Italian-American guy from New Jersey. His parents retired and moved to Florida. But that doesn't mean his family isn't still in Jersey. In fact, he sees both sets of grandparents every Sunday for dinner.  This is his routine until he has to tell them that he's been offered a dream job. The job he's been waiting for — marketing executive — that would take him away from his beloved, but annoying grandparents. He tells them.  The news doesn't sit so well. Thus begins a series of schemes to keep Nick around. How could he betray his family's love to move to Seattle for a job wonder his grandparents. Well, Frank (John Giusti), Aida (Linda Lagle), Nunzio (Dave Bayles), and Emma (Dawn Weber) do their level best and that includes bringing to dinner the lovely — and single — Caitlin O'Hare (Randi Wright) as bait.
Theatergoers are encouraged to come to Three Notch Theatre to see if their plan works.
The play is being directed by Thom Esposito.
Shows times are at 8 pm Thursdays through Saturdays and at 3:30 pm Sundays through May 7.
Tickets are $15 for adults, $13 for military/senior/member/student, and $10 for children younger than 12. On Thursdays all tickets are $10. Tickets can be purchased online here.
The theater is a 21744 South Coral Drive in Lexington Park, Maryland 20653.
May 26 through June 4, 2017 will bring "A Night on Broadway: Sight, Sound, and Song" directed by Thom Esposito and Diane Trautman.
For more about Lexington Park, visit the St. Mary's County Community Development Corporation's Leader member page.
46940 South Shangri-La Drive, Suite 7; Lexington Park, MD 20653;
301-863-7700