Names Floated for New DefSec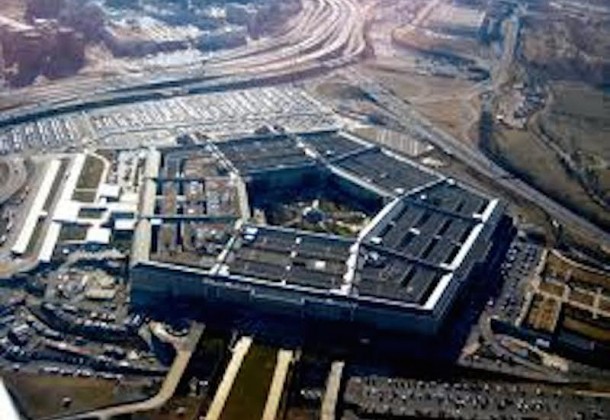 Morning Coffee is a robust blend of links to news around the Internet concerning the Naval Air Station Patuxent River

economic community. The opinions expressed here do not reflect opinions of the Leader's owners or staff.
Several names are being floated as possibilities for secretary of defense in President-elect Donald Trump's administration, Los Angeles Times reports. Among them: Rep. Duncan Hunter of California; Stephen Hadley, who served in a national security post for President George W. Bush; Rep. Pete Sessions of Texas; former Sen. Jim Talent of Missouri; and former Gen. Mike Flynn. Trump's thin bench is a stark contrast with Hillary Clinton's reservoir of old hands, Military Times reports.
Trump appeared on CBS's "60 Minutes" Sunday evening. Reporter Lesley Stahl talks to the president-elect about what America can expect from his administration.
Because Trump found little support in Maryland, where even Gov. Larry Hogan, a Republican, disavowed him, Maryland officials hope long-running benefits from the state's proximity to the nation's capital won't suffer under a new administration, Baltimore.cbslocal.com reports.
The Obama administration's decision nearly a year ago to open military combat jobs to women could be reviewed or even reversed as Trump and the Republican Party take over in Washington in January. Trump has been a vocal skeptic of the new policy, calling the change "politically correct" and linking it to a rise in reported sexual assaults throughout the ranks, Military Times reports.
The first female pilot to fly China's J-10 fighter plane was killed in a crash during an aerobatics training exercise, MSN News reports.
NAS Patuxent River was named as the NDW Region winner of the Installation Quality Award — large shore category — which recognizes quality in installation management, program excellence, and community outreach, The Tester reports. Pax River will advance to the next CNIC level of competition as the NDW nominee.
No other locations in the US come close to the federal defense spending levels of Virginia and California, and that dynamic isn't expected to change in coming decades, The San Diego Union-Tribune reports. Virginia stands on top — $54.7 billion compared to second-place California's $52.5 billion, according to the Department of Defense. "We're going to make sure that California is doing the right things to grow, enhance and protect what we already have going here … and become a more significant part of the US national security effort," said retired Marine Lt. Gen. Ed Hanlon.
The Air Force hopes to have about 1,917 enlisted airmen retrain into 95 undermanned career fields, according to a Nov. 10 list obtained by Air Force Times. The fiscal 2017 Non-Commissioned Officer Retraining Program also needs airmen to retrain out of 292 enlisted positions in 20 overmanned Air Force specialty codes.
The US military is looking at the way it fights wars, Breaking Defense reports. What will the battlefield of the future look like? The starting point for an evolving battle concept is known as Multi-Domain Battle.
The Navy's fifth Mobile User Objective System satellite has finally reached operational orbit and has successfully deployed its arrays and antennas, C4ISRNET.com reports.
The Navy paid tribute recently to those who died when the USS Tulip went down in the Potomac River when its boiler blew up, thebaynet.com reports. That was 152 years ago. The Tulip, serving in the American Civil War — among other things patrolling the Potomac River in search of blockade runners — was headed to the Anacostia Navy Yard in Washington, DC. The explosion ripped the ship apart and claimed 49 lives.
Contracts:
Lockheed Martin Rotary and Mission Systems, Manassas, Virginia, is being awarded a $125,185,446 cost-plus-incentive-fee and cost reimbursement modification to a previously awarded contract (N00024-11-C-6294) to exercise options for Acoustic – Rapid Commercial-Off-The-Shelf (COTS) Insertion (A-RCI) systems engineering and technical support. Lockheed Martin Rotary and Mission Systems will perform engineering services to continue the development and production of COTS Insertion A-RCI Systems. A-RCI is a sonar system that integrates and improves towed array, hull array, sphere array, and other ship sensor processing, through rapid insertion of COTS-based hardware and software. Work will be performed in Manassas, Virginia (95 percent); and Syracuse, New York (5 percent), and is expected to be completed by December 2017. Fiscal 2013, 2014 and 2015 shipbuilding and conversion (Navy); and fiscal 2017 research, development, test and evaluation funds in the amount of $18,329,095 will be obligated at time of award and will not expire at the end of the current fiscal year. The Naval Sea Systems Command, Washington, District of Columbia, is the contracting activity.