Munitions Disposal Comments Close March 16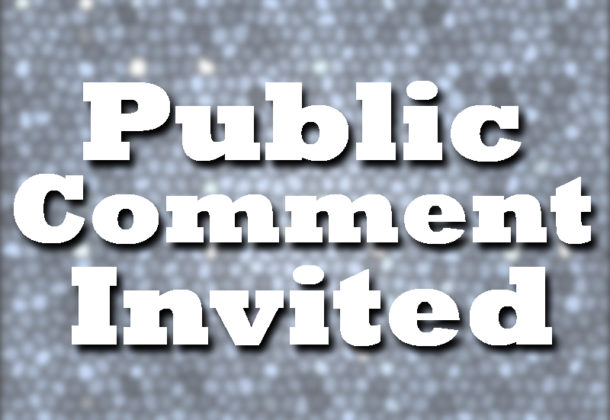 The Department of the Navy is inviting public comment on the non-time-critical removal action at the historic munitions disposal area called Environmental Restoration Program Site UXO-001. The public comment is required by the Comprehensive Environmental Response, Compensation and Liability Act.
Naval Air Station Patuxent River is organizing the public comment session, which began Feb. 14, 2018, and will close on March 16, 2018. The reason for the removal action is to address potential munitions and explosives of concern, known as MEC, at the private beach next to NAS Patuxent River, handled by the Cedar Cove Association.
The US Navy has prepared an engineering evaluation/cost analysis for the removal of historic munitions to address any environmental concerns at the site. The Navy will remediate the site by removing surface and subsurface munitions and any material that may potentially present an explosive hazard.
Members of the public are encouraged to comment on this engineering evaluation and cost analysis. The cleanup at the site will be implemented only after the public comment period has ended. Once all comments have been received, the Navy may decide on an alternative removal action. The engineering evaluation and cost analysis and all other relevant environmental documents for the site can be reviewed at either of the
following places:
Naval Air Station Patuxent River Library
22269 Cedar Point Road, Building 407
Patuxent River, MD 20629
301-342-1927
Hours:
Monday-Thursday: 7:30 am to 4:30 pm
Friday: 10 am to 2 pm
Closed Saturday and Sunday
St. Mary's County Public Library, Lexington Park Branch
21677 FDR Boulevard
Lexington Park, MD 20653
301-863-8188
Hours:
Monday-Thursday: 9 am to 8 pm
Friday and Saturday: 9 am to 5 pm
Sunday: 1 pm to 5 pm
Comments may be written and mailed but must be postmarked by the closing date of March 16. Mail them to any of
the following points of contact:
Naval Air Station Patuxent River Public Affairs Officer
Attn: Patrick Gordon 22268 Cedar Point Road
PAO Building 409, Room 211
Patuxent River, MD 20670-1154
U.S. EPA Region III
Attn: S. Andrew Sochanski Hazardous Site Cleanup Division 3HS11
1650 Arch Street
Philadelphia, PA 19103-2029
Maryland Department of the Environment
Attn: Rick Grills
Federal Facilities Division
Hazardous Waste Program
1800 Washington Boulevard, Suite 645
Baltimore, MD 21230-1719
For further information, contact the Public Affairs Officer at 301-757-3343 between the hours of 8:30 am and 4:30 pm, Monday through Friday, excluding federal holidays.
For more about Lexington Park, visit the St. Mary's County Community Development Corporation's Leader member page.