Mudd Inducted Into Engineers College of Fellows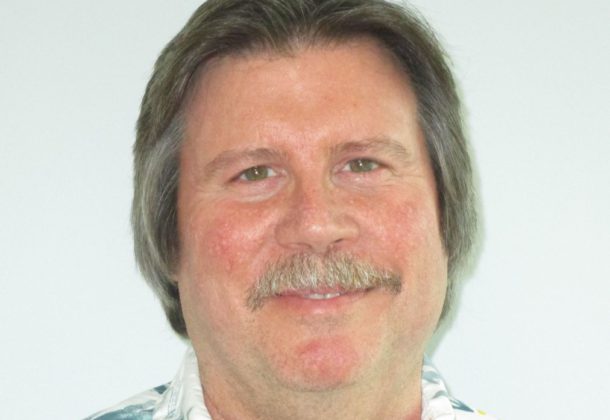 The Maryland Society of Professional Engineers is proud to announce the induction of Patrick Mudd into the MDSPE College of Fellows.
MDSPE created the state College of Fellows in 2005 to recognize professional engineers who have demonstrated exemplary service to the profession, the society, and their community. Since then, just eight other individuals have been inducted into the college.
"Pat had shown tremendous dedication to the society," said Tory Pierce, MDSPE president. "He clearly recognizes the positive impact this organization can have on the engineering profession, and he has worked hard to strengthen the society."
A highly experienced consulting civil engineer, Mr. Mudd had never considered the profession until a high school guidance counselor recommended it to him.
"I had no idea what engineering was or what engineers did, but I took a leap of faith," he said.
Mr. Mudd's interest in civil engineering was fueled by engineering courses at the University of Missouri-Rolla and the University of Texas combined with summers spent working for Shell Oil. Through positions as a consulting engineer in Houston, Austin, and New Orleans, Mr. Mudd worked on flood studies for federal and local agencies and land development projects including a 7,000-acre, multi-use development in the Houston area.
In the mid-1980s, Mr. Mudd became an entrepreneur and founded his own company in Austin. The business grew steadily.
"But in 1988, the economy of Austin fell through the floor, and my company went from 35 employees to two in about 30 days," Mr. Mudd said. "I kept saying, it can't get any worse, and it kept getting worse. Everybody was shutting down development projects because they were scared of what was happening."
Mr. Mudd filed for bankruptcy the same week he turned 30.
Eventually, Mr. Mudd decided to relocate to the thriving market of greater Washington, DC. He worked on grading, roads, stormwater management, and other infrastructure for the Metroview project where the new Internal Revenue Service headquarters is located in New Carrollton, the expansive First Colony shopping center in St. Mary's County, and other development projects. He also founded two engineering firms in St. Mary's County and increasingly specialized in large, complex developments.
"I love big projects – shopping centers, multi-section developments, or projects with different kinds of housing," he said. "I love projects that you can sink your teeth into that have challenges with sites and multiple layers of bureaucracy. It gives you flexibility to explore options and come up with innovative solutions."
Mr. Mudd got involved with MDSPE decades ago on the recommendation of a competitor. The society's inclusion of engineers from all specialties and all areas convinced him that it could be extremely beneficial to the profession and to individual engineers.
"I also felt it was important for Southern Maryland to have representation in the profession," Mr. Mudd said.
So he began regularly making the two-hour drive, each way, to MDSPE gatherings in Baltimore. He has served more than 10 years on the board of directors, including a two-year term as president.
"When I became president, I felt we were kind of drifting," he said. "Today, membership in every organization is dropping. The younger generation doesn't want to join organizations as much, so I felt our organization was at risk of falling apart."
Mr. Mudd began recruiting new and motivated board members. He replaced teleconferences with in-person meetings to foster personal connections and enthusiasm. In addition, he increased the society's focus on providing continuing education events.
He also diligently and successfully steered MDSPE through the "arduous" task of replacing its management company, Mr. Pierce said. That effort, which took nearly a year, included two rounds of seeking proposals from contractors and a six-month period when MDSPE had no management company. During that time, the responsibility of sustaining society operations fell largely on Mr. Mudd, Mr. Pierce said.
"He's a very dedicated and very level-headed guy who brings very sound judgement to our discussions, and the society is better for that," Mr. Pierce added.
"I was very surprised when they told me about the induction into the College of Fellows," Mr. Mudd said. "Knowing some of the people who have been inducted previously, I was kind of speechless. I feel very honored."
In addition to Mr. Mudd, the following MDSPE members have been inducted into the College of Fellows: Edward A. Hubner, PE (2016); Joel Oppenheimer, PE (2013); Gene Harvey, PE (2011); Robert G. Sebastian, PE (2008); J. Jay Pecora, PE (2007); William R. Gluck, PE (2007); Eduardo Acevedo, PE (2006); and Wallace S. North, Jr., PE (2005).
About the Maryland Society of Professional Engineers
Recognizing that service to the public, to the state of Maryland, and to the profession is a fundamental obligation of the professional engineer, the Maryland Society of Professional Engineers dedicates itself to the promotion and protection of the professional engineer as a social and economic influence vital to the health, safety, and welfare of the community, the state of Maryland, the United States of America, and all mankind.
For more information, visit the MDSPE website.