Medical Respite Program to Help Homeless Vets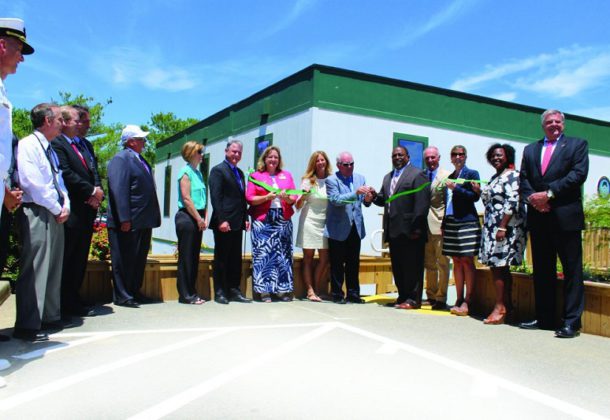 St. Mary's County has become the second location in the state to offer a new medical respite program, meant to fill in the gaps in health care for the homeless. The project is being implemented with the help of MedStar St. Mary's Hospital in Leonardtown, through the Veterans Housing Outreach and Assistive Services facility recently opened at the Three Oaks Center in Lexington Park. The St. Mary's County program is patterned after Baltimore City's Health Care for the Homeless program.
"Due to the affluence of our county, the problems of our homeless are often not as visible," said Lori Werrell, director of Health Connections, the community outreach program of MedStar St. Mary's Hospital. "This program will help us address the issues faced by the homeless and the homeless veterans in our area."
The facility, which has several beds, will offer individuals a place to recuperate from acute illness or surgery after they have been discharged from the hospital. Most homeless shelters only offer overnight accommodations, but the medical program offers 24-hour access to a bed during a person's prescribed recovery time.
The program also connects discharged homeless patients with care coordinators from MedStar St. Mary's Hospital, who will follow the patients' recovery, help them to find primary care, schedule and set up appointments, and coordinate services with a Neighborhood Wellness Advocate who can help arrange transportation to appointments or other needed services. The facility also provides a physical address where they can receive services such as visits from a home health nurse.
The program is a joint effort between the Three Oaks Center, MedStar St. Mary's Hospital, St. Mary's County Health Department, St. Mary's County Office on Aging, Pathways, Walden Behavioral Health, Maryland Department of Health and Human Services, and the St. Mary's County Housing Authority.
"One of the primary goals of the program is to help stabilize these individuals' lives by connecting them to services and benefits, which eventually may move them out of homelessness," Ms. Werrell said. "The hope is to transition these individuals to permanent housing and a better quality of life."
For more information and one-click access to a full list of resources available at MedStar St. Mary's Hospital, visit their Leader Page.