Mary Jackson Takes Over CNIC Command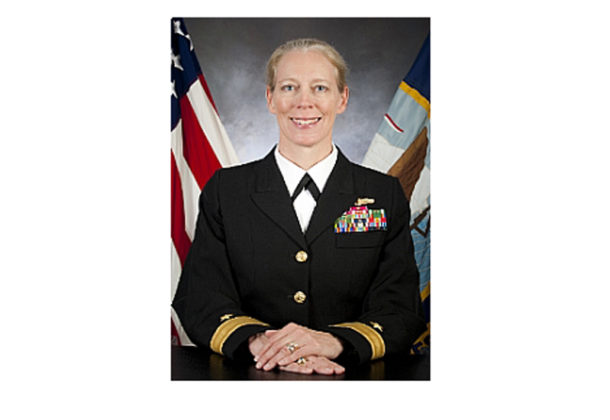 VADM Mary Jackson will be taking over as commander of the Navy Installations Command as she relieves VADM Dixon R. Smith from his command during a change of command ceremony at the Washington Navy Yard, Admiral Leutze Park at 10 am Friday, March 31, 2017.
The event's keynote speaker will be Chief of Naval Operations ADM John Richardson.
VADM Smith is the fifth commander in the history of Navy Installations Command since its inception in 2003. He is going to the Pentagon to serve as deputy chief of Naval Operations for Fleet and Readiness.
Before her new assignment as commander, Navy Installations Command, VADM Jackson served as commander, Navy Region Southeast in Jacksonville, Florida. She will be promoted to vice admiral before the change of command ceremony.
Full biographies for both flag officers can be found here.
VADM Mary Jackson is originally from Wimberley, Texas. She graduated from St. Stephen's Episcopal School in Austin, Texas, and entered the US Naval Academy in July 1984. She graduated in 1988 with a bachelor of science degree in physics with an emphasis in oceanography. VADM Jackson earned a graduate degree from George Washington University in engineering management and is qualified as a joint specialty officer.
CNIC Enterprise, or Navy Installations Command, includes 11 regions, 71 installations and 912 special areas to include transmitter sites, schools, missile ranges, naval magazines and fuel storage sites on more than a million acres of land. The command also oversees a $10 billion budget with more than 53,000 military and civilian personnel.
For more about Lexington Park, visit the St. Mary's County Community Development Corporation's Leader member page.