Lorenzini Ranks Nationally in Top 20 Loan Officers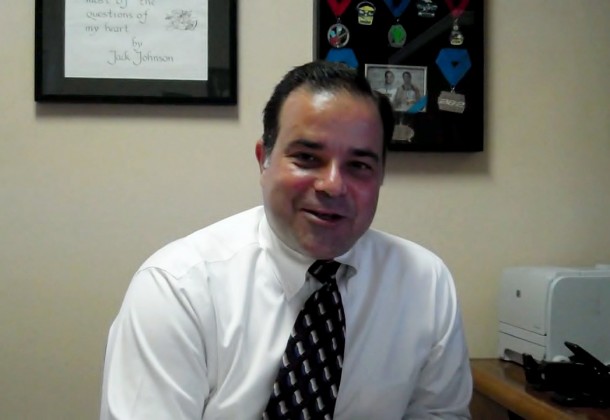 Posted for
Primary Residential Mortgage Inc.
Michael Lorenzini, loan officer with Primary Residential Mortgage Inc., California, MD, received  a 100 percent score in PRMI's national customer- and production-based quarterly assessment of all loan officers in its nearly 300 branches nationwide. The score ranks Mr. Lorenzini in the 20 top loan officers for the second quarter of 2015.
The nationwide competition is based mostly upon PRMI customer surveys and ties are broken based on each loan officer's production record for the quarter. The national mortgage company is structured to provide the fullest array of services available to large firms while remaining committed to community service through locally run branches. It's in their motto, Mr. Lorenzini says when asked for comment on his award. "Where the primary focus is you."
In other words, says Mr. Lorenzini, PRMI takes Customer Service very seriously. And the PRMI California Branch Manager, Barry Friedman, is especially adamant.
Misters Friedman and Lorenzini met in college, graduating in the late 1980s as economic majors. They began working together in the early 2000s. Previously  Mr. Lorenzini worked in hospitality, an experience he partially credits with shaping his customer service skills. "You've got to have a pretty keen focus on customer service when you're in the hospitality industry."
Once in the mortgage business, the men developed a customer commitment letter that all of the loan officers in PRMI's California, MD, office use with every customer on every transaction.
"The letter is setting the expectation up front," explains Mr. Lorenzini. "At any point, if you don't feel you're getting the perfect customer service, here's Barry's e-mail and cell phone. Our commitment is such that our branch manager, personally, wants involved addressing any service concerns."
All of the loan officers at PRMI, California, MD., have long, some have life-long ties to Southern Maryland. "We are working here with our neighbors," says Mr. Friedman, "All of us are committed to 100 percent customer satisfaction. And none of us are surprised that Michael would win this award. He always takes the extra step to make sure every wrinkle is worked out for every customer."
"The most important thing, is to communicate realistic expectations," says Mr. Lorenzini. Financing the purchase of a  home can take two to six months, he estimates. If you already have the home selected, it is generally 35 to 45 days to get financing in place. If you're looking for a house, it can take maybe four to six months.
Meanwhile, says Mr. Lorenzini, "our philosophy is to be the duck gracefully gliding across the water. Well below the surface its little feet are paddling away. There are a lot of regulatory and administrative frustrations. There's a lot of that. We want to take care of that.  We try to make those invisible to our customers."
So that's it he says of his 100 percent customer satisfaction award. "Setting and communicating realistic expectations. Updating as the process progresses. Keeping in touch. There is no such thing as a good surprise when you're financing your home. We try to avoid any surprises."
Primary Residential Mortgage is located at 23131 Three Notch Road, Suite 201, California, MD  20619; (301) 737-0001