Local Production Needed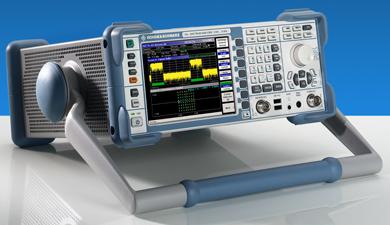 GTMR, Inc.
Pax Leader
These days, if you want to test your radio rig, as an amateur HAM operator, utility worker or a military technician, you're looking at an expensive proposition.
The signal generators and spectrum analyzers available on the market today tend to weigh anywhere from 10 to 50 pounds and cost in the thousands to tens of thousands of dollars, according to Jim Morton, president of GTMR Inc. in Leonardtown. Morton says GTMR wants to change all that, bringing to market a low-cost, handheld versions of these test tools.  GTMR has already developed the miniaturized technology for the devices.
And now the company wants to find a local partner who can manufacture their devices.
"Our hope is to target the commercial market," Bill Battaglia, GTMR's CEO, said, but added that the device will likely interest GTMR's traditional military market as well. GTMR would like to find a local manufacturer to produce the device and keep the profits and taxes in the St. Mary's County community.
GTMR needs a partner that can produce circuit boards, electronics and cases for the devices. The partner would need to have "pick  and place" machinery, which can automatically construct circuitry.
Battaglia said the devices are basic tools for testing radio communications. The signal generator acts as kind of a tuning fork, which technicians can use to calibrate their radio arrays. The spectrum analyzer helps technicians determine how clear their signal paths are.
"You can hook up a spectrum analyzer and see what's out in the atmosphere," Battaglia said.
GTMR would ideally like to enter talks with a partner before the end of the year. For more information on the venture, contact GTMR at [email protected] or [email protected].