List of Sanctuaries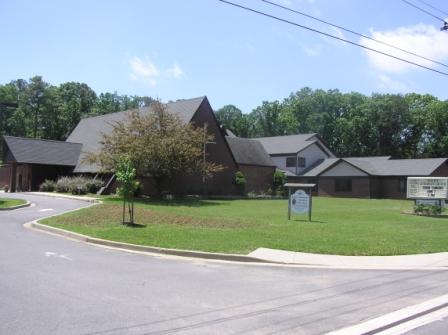 As much as Lexington Park is a naval aviation town, it is also a place of churches. There are big churches and old churches and storefront churches and new churches. There is a synagogue. There is a Christian Scientist Reading Room.
The Lexington Park Leader seeks to maintain a complete list of the Houses of Worship in the Eighth District. District boundaries are shown on this Lexington Park Development District Plan map.
Send in centers of worship within the boundaries shown that are missing from our list. Please include a street address and/or a contact number for  confirmation.
A beginning:
Beth Israel Synagogue  Bunker Hill Dr.
Church of the Ascension  Great Mills Road
Cornerstone Presbyterian Church  Town Creek Drive
First Missionary Baptist Church  Lincoln Avenue
House of Disciples  Coral Drive
Lexington Park United Methodist Church  Great Mills Road
Church of Jesus Christ of Latter-Day Saints  Old Rolling Road
Oasis of Victory Christian Church International  Tulagi Place
Patuxent Baptist Church  Chancellors Run Road
Patuxent Presbyterian Church  Kingston Creek Road
St. Andrews Episcopal Parish Church  St. Andrews Church Road
Greater Morning Star Pentecostal Church St. Mary's  Pegg Lane
Patuxent River Assembly of God  Patuxent Beach Road
Calvary Baptist Church  Pegg Lane
Lexington Park Baptist  S. Shangri La Drive
Patuxent Baptist Church  Chancellor's Run Road
Immaculate Heart of Mary Church  Three Notch Road
Holy Face Church  Point Lookout Road
Christian Science Society  Town Creek Drive
Saysf Bible Church  Rue Purchase Road
Lighthouse Church  St. Andrews Church Road
St. Mary's County Church of Christ  St. Andrews Church Road
God's House of Refuge COGIC  N. Shangri La Drive
Life Community Church of God  Great Mills Road
To Tell The Truth Ministries  Great Mills Road
World o Pentecost  Midway Dr.
Grace & Peace Presbyterian  Benswood Road
Restoration Free Gospel Church  Three Notch Road
Zion United Methodist Church  Three Notch Road