Kay Daugherty Gallery Opens Aug. 12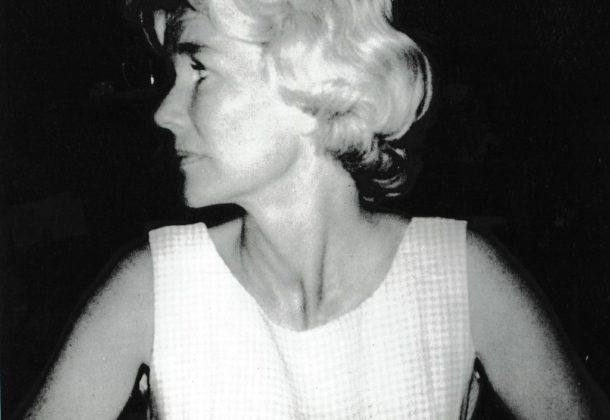 The mezzanine gallery at Annmarie Garden is being dedicated to Kay Daugherty from 6 to 9 pm Aug. 12. The inaugural show, "The Banquet Years," a special showing of Charlie Hewitt's most recent works, will run through Sept. 25. 
Kay Daugherty loved art in all its forms.
Life expressed through dance, music, literature, poetry, theater, paintings, and sculpture all brought her no end of pleasure. She loved to discuss classic and modern literature and poetry with her friends. She also had a flair for writing and enjoyed any opportunity to pen anything from a campaign jingle to a Church of Ascension "Fun Night" play. However, a particular passion of hers was that of the fine arts of painting and sculpture.
She had a vast library of art books and attended art history classes at St. Mary's College. Additionally, she and several members of the St. Mary's Creative Arts Forum (Susan Fletcher, Jane Rowe, and Sylvia Briscoe) formed their own art class in the 1970s. They would meet once a week at one of their homes to talk about artists of their choosing and learn from each other.
Kay also dabbled a bit in painting for her own enjoyment, but recognizing it was not her bailiwick, deferred to the many talented artists here in Southern Maryland. She did, however, paint three large totem poles which were installed along her driveway in Town Creek around 1960, which were wonderful.
During the 1970s, as a member of the St. Mary's Creative Arts Forum and also a founding member of the St. Mary's Arts Alliance at St. Mary's College, she came to know and become friends with many of the local artists. It was then that she she began collecting their work.
Some she would purchase and give as gifts to family members, but most she kept for herself. Her home was adorned from top to bottom with paintings, prints, etchings, stained glass panels, collages, weavings, and sculptures. All of these shared space with her collection of antique furniture and unique artifacts. She had an artistic eye and knew just how to decorate with a balance of color and shape. Wooden tools from the turn of the century, for example, would find a harmonious home aside an abstract painting hung above an antique table.
It all worked in Kay's home gallery. The home she made was definitely eclectic in decor yet ever so welcoming. Kay's husband, Jack, often said that their home was "The House of Love," and indeed it was.
Not being one to ever shine the spotlight on herself, Kay would rather have the attention of this piece be on those artists whose work she admired and purchased rather than on herself. Therefore, it is a pleasure to fulfill what would surely be her wish.
Listed alphabetically, they are:
George Ackerman
Bud Adams
Peg Adams
Bob Beauchamp
Nadine Beauchamp
Scott Broadfoot
Bette Bumgarner
Elizabeth Bygler
Nancy Collery
Carolyn Egeli
Cedric Egeli
Joanette Egeli
Peter Egeli
Joan Ellis
John Fletcher
Ed Grout
Charlie Hewitt
Earl Hofmann
Conni James
Gordon Jansson
Jan Johnson
Sue Jones
Pat Lewis
Connie Petty
Peter Rivers
Joe Rizza
Joe Ross
Jane Rowe
Tom Rowe
Karen Q. Russell
Lisa Scheer
Karen Vaughn
Maggie Venn
The opening show of the Kay Daugherty Gallery, "The Banquet Years," an exhibit of Charlie Hewitt's recent works, will run from Aug. 12 to Sept. 25, 2016, at  Annmarie Garden at 13480 Dowell Road in Solomons Island, MD.  The opening will be 6 to 9 pm Friday, Aug. 12.
For more information on Annmarie Garden and directions, please visit their website.