Hit the Links With Hospital Auxiliary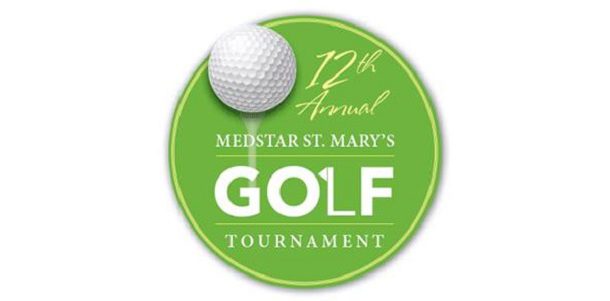 Spend the day on the golf course and help the MedStar St. Mary's Hospital Auxiliary at the same time.
The auxiliary's 12th annual golf tournament will be held Thursday, Sept. 21, 2017, at Breton Bay Golf and Country Club in Leonardtown. Registration begins at 8 am with a 9 am tee off.
This annual event helps fund equipment, capital projects, patient and associate improvements, and other projects for the non-profit facility. Support from past tournaments has been used to purchase patient care items including a portable ultrasound machine, ergonomic wheelchairs and stretchers, a mobile EKG machine, and transport cardiac monitors.
Golfers are welcomed at $100 per person. Sponsorships are available for $5,000 (platinum); $2,500 (gold); $1,000 (silver); $500 (bronze); and $250 for a tee sign.
New for 2017, all players will receive an additional free round of golf to enjoy at a later date. Snacks and complimentary beverages will be offered from two carts on the green. A beverage tent will offer complimentary refreshments with grilled hot dogs at the turn and lunch donated by Bear Creek BBQ of Callaway. Door prizes include a bushel of local crabs, golf games, and more.
Celebrating 100 years of service to MedStar St. Mary's Hospital in 2016, the hospital auxiliary is an all-volunteer organization contributing countless hours and raising more than $4 million in donations used within the hospital. These passionate members of the community have made crucial contributions to many expansion and renovation projects at the Leonardtown campus.
Enjoy the ambiance of late summer while contributing to the mission of MedStar St. Mary's Hospital to best serve the community on Sept. 21.
For additional information and to register, click here. On Facebook, click the "Events" tab at facebook.com/MedStarStMarys. To become a sponsor, contact Marie Rees Hodges McCrossen at 610-952-1641 or by email at rees.mccrossen@gmail.com.
About MedStar St. Mary's Hospital
MedStar St. Mary's Hospital is a full-service community hospital that delivers state-of-the-art care in Leonardtown, Maryland. Services range from emergency care to excellent maternity care to outpatient services of all kinds.
For more information and one-click access to a full list of resources available at MedStar St. Mary's Hospital, visit its Leader member page.