Global Cinema Series Continues at SMHEC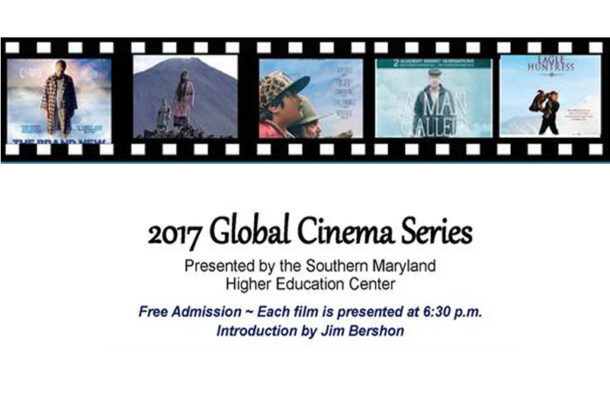 The next film in the 2017 Global Cinema Series will be shown Dec. 14, 2017, at the Southern Maryland Higher Education Center. The film will start at 6:30 pm and will be introduced by Jim Bershon. Admission is free.
The Dec. 14 film is "A Man Called Ove" (2015). The director and screenwriter is Hannes Holm. This Swedish film was nominated for an Academy Award for Best Foreign Language Film. This is the story from the best-selling novel of the same name. A man who has been soured by life finds salvation from an unexpected source.
The Jan. 11 film is "The Eagle Huntress" (2016). It is directed by Otto Bell. This is a heart-warming documentary story of a 13-year-old nomadic Mongolian girl. She is trying to be the first woman eagle hunter in 12 generations of her Kazakh family. The breath-taking aerial cinematography is eye-popping.
The Sept. 14 film was "The Brand New Testament" (2015) directed and co-written by Jaco Van Dormael. It is a co-production among Belgium, France, and Luxembourg. This visually inventive dark comedy from Belgium takes a cynical look at religious concepts in the modern world.
The Oct. 12 film was "Ixcanul" (2015). It is the directorial debut for Jayro Bustamate. "Ixcanul," or "Volcano," is the story of a 17-year-old Guatemalan girl who is betrothed to the coffee plantation owner to help her family, but she has other plans. It is a compelling look into another culture.
The Nov. 9 film was "Hunt for the Wilderpeople" (2016). The director and screenwriter is Taika Waitti. The audience is taken on an adventure in New Zealand's outback with a rebellious teenager and a cranky old bushman. This oddly cast buddy picture is both humorous and poignant.
The higher education center is at 44219 Airport Road in California, Maryland. Call 301-737-2500.
To learn more about the Southern Maryland Higher Education Center, visit its Leader member page.