Get Business Help Through Crab Pot Program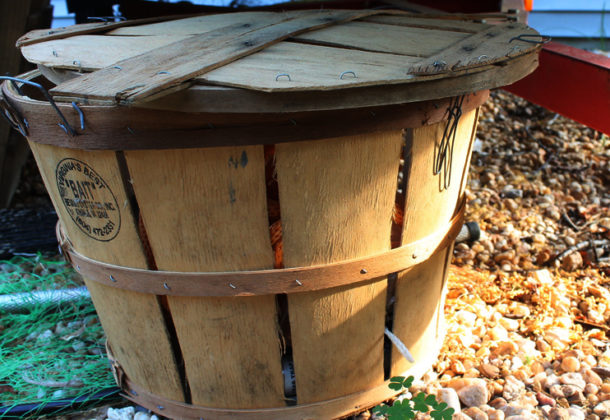 Starting a new business can be tough. Luckily, there's help. The Crab Pot Pitch Competition is coming up, and an accelerator has been created to help new and emerging business owners refine their startup pitch for the competition.
Residents of Southern Maryland can enroll in the Crab Pot Accelerator program, which helps to fine-tune concepts, business models, and presentation skills. Free workshops offer current and future entrepreneurs a crash course in finding customers, designing products, creating business models, and speaking in public. Workshops also provide an excellent opportunity to network and learn from a diverse group of people across Southern Maryland. Students will also be able to access one-on-one mentoring, which will help mold business proposals and pitches.
The Crab Pot Accelerator program helps to prepare Crab Pot contestants for the annual competition, set for Thursday, May 10, 2018. The St. Mary's County Department of Economic Development is one of the sponsors of the Crab Pot, which was created in 2015 by PaxSpace and the Southern Maryland Innovation & Technology Initiative (SMIT) with support from the Department of Economic Development.
For the past three years, more than 40 Southern Maryland residents have competed in Crab Pot. Winners and runners-up have gone on to compete in statewide competitions, receive seed funding and launch new businesses.
Crab Pot Regional Accelerator workshops will be hosted at the College of Southern Maryland's La Plata, Leonardtown, and Prince Frederick campuses. In Leonardtown, session 1 (Validating Your Problem and Solution) will be held Monday, Feb. 19, 2018, from 6 to 9 pm, in Building C, Room 322. Session 2 (Pitching Your Solution and Strategy) will be held Monday, March 12, from 6 to 9 pm, in Building C, Room 322.
To learn more about the Crab Pot Accelerator and sign up, go to the Pax Space website.
For more about Lexington Park, visit the St. Mary's County Community Development Corporation's Leader member page.