In-Flight Oxygen Failures Continue in the F-18 Hornet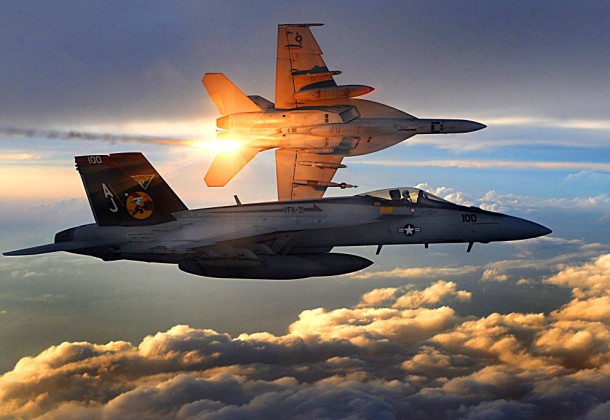 Morning Coffee is a robust blend of links to news around the internet concerning the Naval Air Station Patuxent River economic community. The opinions expressed here do not reflect opinions of the Leader's owners or staff.

In-flight oxygen failures in the F-18 Hornet, are ongoing, possibly increasing, and not yet fixed. The issue sparked additional concern out of a House Armed Services subcommittee, reports Breaking Defense. Navy documents record 297 incidents from May 2010 through October 2015.
The first Italian Air Force F-35 built outside of the US, and the fighter jet's first transatlantic flight landed at Pax River Friday after a seven hour flight from Lajes Air Base, in Portugal, reports The Aviationist.
The Navy advances its plan to procure the V-22 already used by the Air Force and Marines, the Navy's new Osprey will be called CMV-22b, procurement to begin in FY18, reports USNI.org.
MD Gov. Larry Hogan campaigned in New Hampshire this weekend for NJ Gov. Chris Christie, a candidate for the Republican presidential nomination. Mr. Christie was a high profile supporter of Mr. Hogan during the Maryland governor's upset victory in 2014.
North Korea fired a long-range missile over Japanese airspace, reports USA Today. The new missile is believed capable of reaching the US and follows North Korea's fourth nuclear test. Both acts are banned by UN resolutions.
Syria refugee crisis deepens, shows no signs of slowing, International Business Times reports on a weekend of news out of the war ravaged region.

DoD releases military suicide rates for 2014, 269 compared to 259 in 2013, reports Defense.gov. The report details demographic information, behavioral health history, and deployment history and is available here.
Service members and their families in crisis should seek help immediately. The Military and Veteran Crisis Line provides 24/7 confidential support.
The Military and Veteran Crisis Line: 800-273-8255, (press 1 for military).    Online chat (www.militarycrisisline.net)  Text service (838255).