Flat Iron Farm Auction Oct. 19-20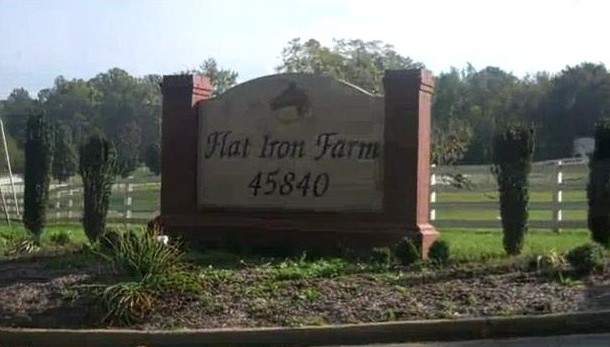 Flat Iron Farm's semi-annual auction will be held Friday and Saturday, Oct. 19 and 20, 2018, at the farm in Great Mills, Maryland. McGrew Equipment Company will be hosting the auction for the farm.
There will be tons of great industrial equipment, farm equipment, trucks, trailers, and much more. Schedules will be announced at a later date. Auctions will held from 8 am to 8 pm each day.
Both days of the Flat Iron Farm 2-day auction are open to the public, and anyone can buy or sell. Absolute and reserve consignments will be accepted. Call 717-428-0922 to take advantage of the free nationwide advertising.
Items will include scissor lift trailers, rollbacks, International and Peterbilt dump trucks, Ford F-250 Super Dutys, Ford-550 Super Duty rollback, Mack trucks, generators, service trucks, Columbia road tractors, bucket trucks, quality trailers, refrigerated trailer, hydraulic excavator, 2006 Ford E350 Van, 2006 Ford F-250 XL, 2006 Ford F-250 Super Duty, 2006 Ford F-350 XL Super Duty S/A Mason Dump, 2006 Ford F-550 Super Duty Mechanics Truck, 2006 Ford F-650 Cab & Chassis, 2006 GMC 2500 Service Truck, 2006 International 8600 T/A Road tractor, 2006 Komatsu PC78MR-6 Excavator, 2005 Chevrolet Box Van, 2005 Chevrolet Colorado, 2005 Ford F-650 S/A Cab & Chassis, 2005 International 5500i Pay Star, 2005 Kenworth T800 Tri-Axle Dump Truck, 2005 Kenworth W900, 2005 Sterling SL8000 Sweeper Truck, 2005 Talbert Low Boy Trailer, 2005 Towmaster T-100 DTG Tri Axle Lowboy, 2005 Towmaster T-HD12, 2004 Chevrolet C4500 Flat Bed & 550 Gallon Seal Coat Machine, 2004 Dodge 1500 Pickup, 2004 Freightliner FL80 S/A Dump Truck, 2004 JLG 600 AJ, 2004 John Deere 2210, 2004 Kenworth T800 Tri Axle Roll Off Truck, 2004 Towmaster Contrail Equipment Trailer, 2003 Komatsu D31PX, and hundreds more items.
The auction company says there is too much inventory to list all of the items, but check the company's website. For auction information, click here.
Flat Iron Farm is located at 45840 Highway to Heaven Lane off Flat Iron Road, Great Mills, MD 20620. Call 301-994-1306 for information.
For more information on Great Mills Trading Post, visit its Leader member page.