Find Your Dream Degree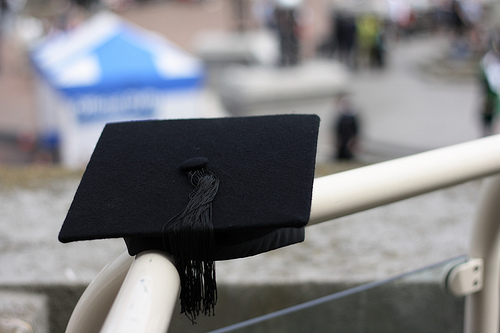 Posted by Southern Maryland Higher Education Center
Leading Edge
QUESTION.  What university has the best undergraduate education program?
ANSWER.  A university program is what you make of it. You can go to Yale or Harvard and with very little effort, learn nothing.
Or you can go to one of Southern Maryland Higher Education Center's 15 Undergraduate Bachelor Completion Programs in southern Maryland and ultimately become a respected authority in your field.
IT'S UP TO YOU!
At SMHEC over 4,350 on-site teacher-led classes have been taken by residents of Southern Maryland during the last 16 years, presented by faculty from distinguished partner universities and colleges, in 15 B.S. Degree programs offered in their entirety at SMHEC.  Following is a listing of SMHEC's Baccalaureate degree programs:
Seven B.S. Degree programs are offered in Engineering and Technology fields, by the University of Maryland College Park and by Capitol College, in:
Mechanical Engineering, by UMCP
Electrical Engineering, by CC
Electronic Engineering Technology, by CC
Computer Engineering, by CC
Computer Science, by CC
Management of Information Technology, by CC
Five B.S. Degree programs in Business and Management, by the University of Maryland University College and by Capitol College, in:
Business Administration, by UMUC
Small Business and Entrepreneurship, UMUC
Information Systems Management. by UMUC
Management Studies, by UMUC
Business Administration, by CC
Two B.A. Degree programs in Early Childhood and Early Care Education, by Washington Adventist University, in:
Early Childhood Education, by WAU
Early Care and Education, by WAU
A Bachelor of Science in Nursing, by Stevenson University:
IT'S YOUR CHOICE:
According to the National Center for Public Policy and Higher Education, a non-profit organization chaired by former North Carolina Governor James B. Hunt Jr. and composed of an independent board of decision-makers across the political spectrum from government, business, and education, in the view of most Americans, a college degree has now taken on the importance that a high school education had in the past.  And a college degree has become a necessary ingredient for a good job and comfortable lifestyle. This value is also shared widely among first generation students whose parents did not go to college.
This is not to say, however, that Americans believe a college education guarantees success, or that a lack of a college education condemns people to failure. There are many ways to succeed in today's work world without a college education, and many programs not related to colleges that provide skills necessary for success in the workforce.
When asked about the relative importance of a well-rounded education versus job training, the public is divided. Half (51%) of the public say that if they had a child in college, it would be more important for their child to get a well-rounded education; 40% think that training for a well-paying job would be more important.
It is noteworthy that all the academic B.S. degree programs offered at SMHEC are in professional fields of study directly related to workforce needs in southern Maryland.  Noteworthy, 96% of Americans say that career training and professional advancement is a very (72%) or somewhat (24%) important goal for colleges and universities.
Interestingly, at SMHEC, almost all students enrolled in college courses are attending on a part-time basis while working in meaningful jobs, supported with tuition assistance by their employers, and bringing back to their employers new skills and knowledge that make their organizations more effective and successful.
But a second critical question for citizens in southern Maryland is "access" to a college degree, access to distinguished university programs providing skills for advancement and promotion, without driving hundreds of miles in round trips to take a single class.  And it is access that gives credit to the visionary leaders of southern Maryland who diligently worked to convince the State of Maryland to create a state institution in the region, providing a high technology campus that could effectively recruit academic programs to Southern Maryland.
Access, to the 15 Baccalaureate degree programs in southern Maryland and another 60 master's degrees and doctorates, and 20 graduate certificates and graduate education certification programs all in professional fields advancing the skills and knowledge of the region's workforce, is the critical factor in the rapid economic development of the region.  Some 34,000 class enrollments at SMHEC in its first 16 years, 1,492 degrees awarded, and some 98 million miles not travelled by southern Maryland residents because SMHEC's students had access to higher education offered by 14 universities in Southern Maryland, at SMHEC, while saving about $1million in gasoline costs.
A PLACE IN LINE:
Evidence is increasing about income inequalities in America; about the contrasting life expectations of those with bachelor's degrees and those without; and about the differing prospects of those who have access to knowledge (particularly in Southern Maryland's knowledge-based economy) and those who do not. While a bachelor's degree does not guarantee a great job or a top position in the knowledge-based workforce of southern Maryland, it still gives a college graduate an opportunity for a place in line for one.
In the new technologically oriented information-based economy, those without formal college education or training beyond high school will have difficulty getting in the line. For citizens and for the Southern Maryland region, the development of human talent is more critical than ever to opportunity, social mobility and the region's productivity and economic growth.