Federal Pay Raises, More Christmas Presents in Spending Bill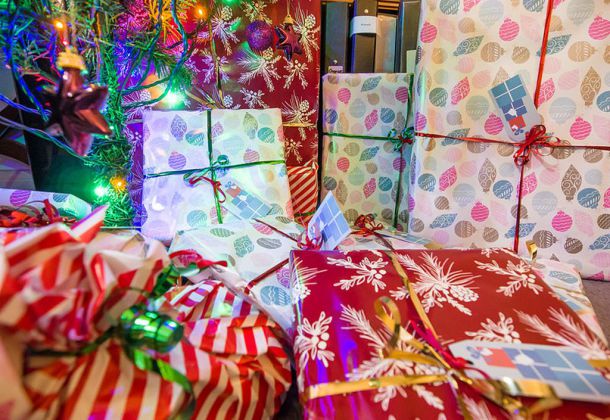 Photo by Rene Trevino under Creative Commons license.
Morning Coffee is a robust blend of links to news around the internet concerning the Naval Air Station Patuxent River economic community. The opinions expressed here do not reflect opinions of the Leader's owners or staff.

FedSmith reports on last minute Christmas gifts for federal employees, including a possible pay raise in 2016 and more protection for those impacted by the OPM security breach, in the $1.1 trillion spending bill, detailed by the New York Times.
Defense News reports little appears united in an anti-terror Islamic military coalition.
The New York Times reports on the Taliban motorcycle suicide bomber that killed six American soldiers near Bagram Air Base in Afghanistan.
Wall Street continues to suffer as crude oil prices head into a third straight weekly loss (less than $35 a barrel), and global reaction to the Federal Reserve's interest hike, reports Reuters.
Crude slid to the lowest level  in more than six years in New York and Bloomberg reports increasing numbers of oil rigs signal the gut will be prolonged.

Last week a Maryland teenager sets the American record in the 1,000-yard freestyle at her home club, the Nation's Capital Swim Club Invitational in College Park, The Washington Post reports on Katie Ledecky's year of breaking three world records and winning five world titles.
The Washington Post surpasses the New York Times in unique Web visitors, Bloomberg News reports stats from the past two months, crediting a wider focus on national and international news coverage, the Post grew from about 26 million unique visitors in August 2013 to about 72 million in November 2015.
About 1,000 flights a day take off or land at Kennedy International Airport, one of the world's busiest airports. For every plane that lands, dozens of workers hustle  to return it to the sky. The New York Times takes a look at how Delta Air Lines does it.
The US military is investigating an American airstrike that may have killed Iraqi soldiers near the city of Fallujah, reports Military.com.
RADM Mike Manazir is spotlighted in Breaking Defense, describing the future of Naval Airpower.
Chenega Applied Solutions, LLC,* Lorton, Virginia, is being awarded a $9,002,343 firm-fixed-price contract to provide logistics services in support of the Fleet Readiness Center Aviation Support Equipment Program.  These services include aviation support equipment maintenance, repair and overhaul services to meet Naval Aviation Enterprise entitlements and the Navy's Fleet Response Plan requirements.  Work will be performed at the Patuxent Naval Air Station Solomons Annex, Solomons, Maryland, and is expected to be completed in December 2020.  Fiscal 2016 operations and maintenance (Navy) funds in the amount of $858,297 are being obligated at time of award, all of which will expire at the end of the current fiscal year.  This contract was not competitively procured pursuant to FAR 6.302-5(b)(4), under the 8(a) program.  The Naval Air Warfare Center Aircraft Division, Lakehurst, New Jersey, is the contracting activity (N68335-16-C-0103).