FAA Proposed Rules for Small UAS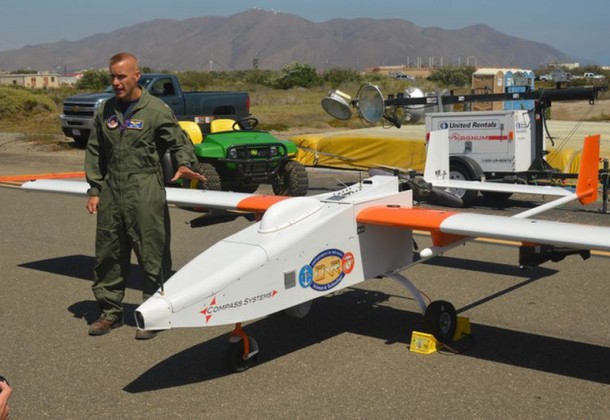 By Kim Mozingo,
UMD UAS Test Site
The FAA has released its Notice of Proposed Rule Making for small Unmanned Aircraft Systems (sUAS).
Click for a summary of the proposed rules and FAA's cost-benefit analysis of the proposed rules.
"Proposed" means that the FAA proposed rules are out for public comment. It is anticipated this Notice will generate more than 100,000 comments. The estimated time to collate, address and incorporate comments and then release the final rule(s) is two years, putting the final sUAS rules out late 2016 or early 2017.
The 60-day public comment period on the FAA proposed rules is open until approximately April 18, 2015 (date based on publication in the Federal Register). Procedures to comment are contained on pages 1 and 2 of the NPRM.
The White House also released last month the Presidential Memo, "Promoting Economic Competitiveness While Safeguarding Privacy, Civil Rights, and Civil Liberties in Domestic Use of Unmanned Aircraft Systems." It addresses the value of integrating UAS into the national airspace, but also the necessity to ensure it is done safely and with due regard for Constitutional rights. Though addressed specifically to federal agencies and organizations, many of the memo's requirements will flow down to other users of this technology. The memo is not written specifically to small UAS, but it is anticipated that the concerns are to be carried forward to all UAS operations. It is specifically cited on page 36 of the NPRM.
We feel that the federal government is acting in a supportive manner regarding the use of small UAS. While containing many of the expected provisions, we note there are several items in the sUAS NPRM that are particularly noteworthy and/or surprising in their thoughtful approach to this issue:
FAA airworthiness certification is not required
Autonomous flight is allowed
Visual observers are not required, but may be used
Maximum airspeed of 100 mph (87 knots)
Maximum altitude of 500 feet above ground level, versus the expected 400 feet
Operations in Class B, C, D and E airspace allowed with the required ATC permission
Operation from watercraft, moving or stationary, is allowed although operation from land and/or air vehicles is not authorized
A manned aircraft pilot's certificate is not required, though UAS Operators will be required to pass an initial aeronautical knowledge test at an FAA-approved knowledge testing center, be vetted by the TSA, and obtain an unmanned aircraft operator certificate with a small UAS rating.
One other unexpected inclusion was the possibility of a micro-UAS provision that would allow operations in Class G airspace, and over people not involved in the operation. It limits the weight to 4.4 pounds (2 kg), speed to 30 mph and altitude to 400 feet above ground level. The micro-UAS must also be made of frangible materials. Autonomous flight is not allowed for micro-UAS.
On page 32 of the NPRM, the FAA addresses the test sites and the soon-to-be-awarded UAS Center of Excellence (COE). It says now that the test sites will be around for the next five years and welcomes comments on how to better utilize the test sites and proposed COE. UMD is a member of the Mid-Atlantic Aviation Partnership (MAAP) test site and a lead on the UAS INSIGHT team that has proposed for the COE.
To reiterate…these are proposed rules that will not be final until approximately late 2016 or early 2017.  Until then we continue to use the current flight authorization avenues open to us.
The following link will take you to the FAA's website for their press release.