Enhancing Your Social Media Marketing Skills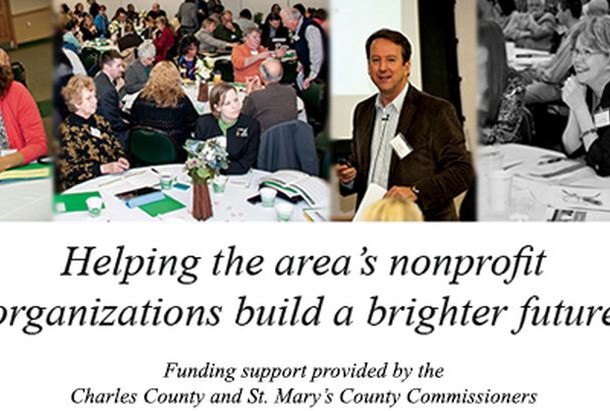 Posted for College of Southern Maryland
There is still room to attend the concluding workshop of the social media marketing skills series running this winter: February 12 and 13: Easy Visuals for Social Media Storytelling, 8:30-10:30 am at the College of Southern Maryland, Leonardtown Campus, 22950 Hollywood Road, Building A, Room A-308, Leonardtown, MD..
Please register by Feb. 10.
The Nonprofit Workshop media skills series is run by the Nonprofit Institute at the College of Southern Maryland.
Easy Visuals for Social Media Storytelling teaches how to use free Internet tools to take photos and videos to the next level and create content that will be shared across social media platforms. Fee. Register here for NPI-6630 or contact Tammy Vitale at tvitale@csmd.edu.
The Nonprofit Institute exists for the sole purpose of helping nonprofit organizations, serving the community, grow stronger.
Major goals:
Determine the size, scope, and diversity of the nonprofit sector to gain a reliable picture of the nature and range of its needs and interests
Provide a variety of seminars, workshops, training programs, and conferences for board members, staff, and volunteers
Assist organizations with consultation planning in the areas of governance, fundraising, marketing, and management
Enhance board excellence through training programs targeting basic board duties, recruitment and orientation strategies, and self-evaluation
Serve as a clearinghouse of information specific to nonprofit concerns, ranging from the board's role to organizational assessment, leadership development, policy development, fundraising, fiscal management, communications, employment, and volunteer use
Identify professional resources in the community that are able to provide pro bono or reduced-cost assistance
Promote greater public understanding of the community benefits provided by the nonprofit sector
Institute seminars, workshops, and conferences are accessible to nonprofit organizations throughout the region. Fees, if any, are publicized along with the announcements of such events.
A Vibrant Local Nonprofit Community
One of a community's finest assets is its wide array of nonprofit organizations joined in a common purpose: to help improve the quality of life for residents.
Nonprofit organizations do this in myriad ways, depending on their chosen missions.  Some address the needs of children, others of senior citizens. Some focus on broad issues pertaining to health, housing or job training, while others tackle specialized problems such as illiteracy or animal rescue. Still others enhance the role of arts in the community, protect the natural environment, safeguard historic legacy, provide educational services, or promote sports and recreation. It is a rich mix, and it is hard to imagine a community without it.
In today's world, operating a nonprofit organization can be a daunting challenge. Nonprofit leaders have to keep up with a rapidly changing environment marked not only by technological change but also by greater regulation and increased competition. Often, they have to figure out how to stretch limited financial and human resources to meet growing needs. Throughout the nonprofit sector, sustainability over the long haul is an understandable concern.
Whatever its challenges, the nonprofit sector not only enhances quality of life but also contributes importantly to the area's economic health. Throughout the region, the nonprofit sector plows its charitable income back into the community for the community's betterment.