Elks Give Greenwell Foundation $4,000 for Veterans Fund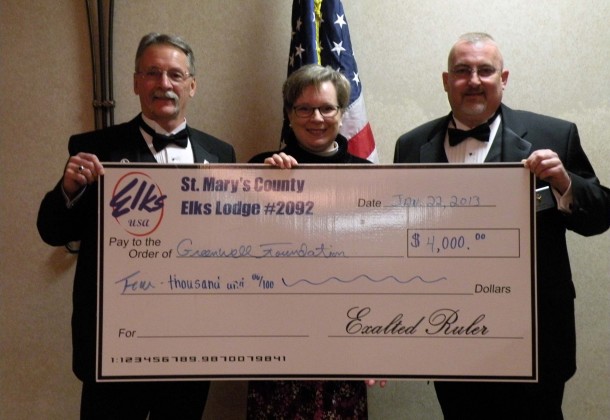 Posted by Greenwell Foundation
Community Builder
Members of the St. Mary's County Lodge 2092 Benevolent and Protective Order of Elks, based in California, Maryland, donated $4,000 to the Greenwell Foundation's Veterans' Fund.
Due to a critical need for services for military veterans, the Greenwell Foundation has created the Veterans' Fund to help our vets ride horses, go kayaking, and participate in "Vets Helping Vets," a new program that brings together younger vets with residents of the Charlotte Hall Veterans' Home and area veterans groups. All of these activities have therapeutic value for our nation's recovering servicemen and women. All of the Greenwell Foundation's programs are inclusive and accessible.
Check out the Greenwell Foundation's newly redesigned web site at greenwellfoundation.org.