Cybersecurity for Girls Workshop: Speakers Needed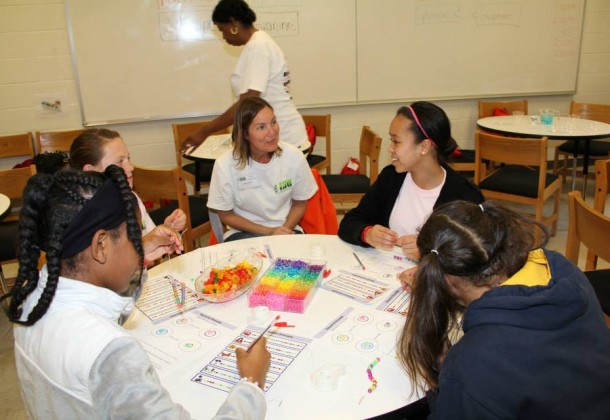 Posted for
College of Southern Maryland
Dynamic and enthusiastic female presenters are needed to share with young ladies at the Cool Careers in Cybersecurity for Girls Workshop: Southern Maryland held at the Center for Business and Industry (BU) Building [rooms BI113/113E] on the College of Southern Maryland, La Plata Campus on Wednesday, Dec. 3 from 9:30 am to 1:30 pm.
A series of workshops provide students with the information and skills necessary to navigate the professional pipeline in the vast fields of CyberSecurity and Information Assurance, as well as other science, technology, engineering, and mathematics (STEM) fields. At the Annual Careers in CyberSecurity for Girls Workshop, a Cyber Crime Scenario is presented to the elite all female CSI teams. The attendees are broken up into small CSI teams of 10 and rotate around different "cyber tables" to gather clues to solve the cyber crime. Each table has a different activity led by a women professional in the field. The girls use the first part of each rotation to gather a clue, and the remainder of the time is used to learn more about the career and how each representative entered the field. Girls find out more about the education skills needed, likes and dislikes and salary range.
Ladies in the field who are passionate about their career or female faculty who are zealous about getting more women into the cybersecurity field (and perhaps recruiting) are sought to share with middle school girls (about 100).  Researchers have found that until third grade an equal number of boys and girls show interest and feel confident in learning science and technology. However, these numbers continuously decrease for girls throughout middle school and into high school. Various explanations for the significant decrease in girls' interest in science and technology through their school years have been posed. Sponsored by CyberWatch, Cool Careers in CyberSecurity Workshops draws on research that that indicates recruiting and retaining girls to the science and technology fields should include targeted programs to educate women and minorities about STEM career choices.
Cool Careers with Technology, the first workshops, started in 2001 in partnership with the University of Maryland and Prince George's County Parks and Recreation.  These courses were extensions to the Young Scholars Program, encouraging students to pursue STEM courses in high school and careers in fields that use technology.  On Friday, Apr. 21, 2006, the first in a series of Cool Careers in CyberSecurity Workshops was held at the University of Maryland and provided 30 middle school girls with a full day of speakers, hands-on activities, and campus site visits.  Participants had the opportunity to learn from women in companies and agencies throughout the state about what it entails to be a success in the field.
If you are interested in sharing, contact Davina at dpruitt@edtechpolicy.org or call 301-503-8070.  For more information about the event, visit  www.edtechpolicy.org/cyberk12/c3workforcecareers.html.  For more information about the College of Southern Maryland, visit www.csmd.edu/.
Sponsored by: