Cyber Summit Planned Sept. 18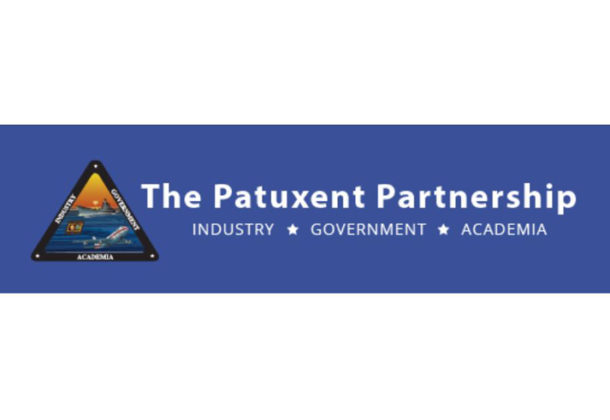 Mark your calendar for a one-day Cyber Summit on Tuesday, Sept. 18, where The Patuxent Partnership will converge with speakers, exhibitors, and attendees from government, industry, and academia on cyber challenges and opportunities for national security
Join TPP Sept. 18, 2018, for a full day of expert speakers and panelists who are actively shaping the future of cybersecurity as it relates to speed to the fleet.
The Cyber Summit event will be held 8 am to 4:30 pm at the Southern Maryland Higher Education Center at 44129 Airport Road in California, MD. Check-in and coffee will be available starting at 7:30 am.
Gold Sponsor for the event is Smartronix. Silver Sponsors are Dell EMC, Resource Management Concepts Inc. and SAIC.
Are you a leader in cyber security? Are you providing technology that is shaping the future of cyber? If cyber security and cloud computing is a key part of your business or organization, The Patuxent Partnership invites you to become a sponsor or exhibitor.
The tentative agenda for the Cyber Summit is as follows:
8-8:15 am
Welcome by Bonnie Green, Executive Director, TPP
8:15-9 am
Morning Keynote: Steve Rice, Principal Deputy CIO, Department of Homeland Security
9:10-10:30 am
Panel 1: The Construct of Cyber for Naval Aviation and Maritime Domain
Moderator: Steven Kern, Chief Engineer/Senior Scientific Technical Manager, NAVAIR Cyber Warfare Detachment
RDML Dave Dermanelian, USCG, Commander, USCG Cyber Command
George Kalnasy, NAVAIR Cyber Warfare Detachment
Ed Morgan, Principal Engineer, NAWCAD 4.11.3/NAVAIR Cyber Warfare Detachment
10:30-10:45 am
Coffee Break/Exhibits
10:45 am-Noon
Panel 2: Challenges and Benefits of Moving to the Cloud: What is the cloud anyway?
Moderator: Stu Young, Technical Director, Defense Solutions, Smartronix
Brian Connolly, Director, IT & Cyber Security, NAVAIR
Mark Fox, Manager, Global Defense Partners and Programs, Amazon Web Services
Robert Groat, Executive Vice President, Technology and Strategy, Smartronix
Noon-1 pm
Lunch/Networking/Exhibits
1-1:30 pm
Afternoon Keynote: Dr. Ronald Ross, Fellow, National Institute of Standards and Technology (NIST), leading Federal Information Security Modernization Act (FISMA) Implementation Project
1:30-2:45 pm
Panel 3: Meeting the Cyber Workforce Challenges
Moderator: Robert Hanley, Vice President, Cyber Solutions, Sabre Systems Inc.
Vincent Lamolinara, Professor of Acquisition Cybersecurity, Defense Acquisition University (DAU)
Homer Minnick, Executive Director, UMBC Training Center
Kevin Smith, Head of Business Intelligence and Data Analytics Dept, NAVAIR Total Force Strategy and Management Division [invited]
Stacey Smith, Executive Director, Cybersecurity Association of Maryland, Inc. (CAMI)
2:45-3 pm
Coffee Break/Exhibits
3-4:15 pm
Panel 4: Data – How Do We Protect What We Have?
Moderator: Harry Wingo, Professor of Cyber Security, College of Information & Cyberspace, National Defense University
Jason Callaway, Google Cloud Customer Engineer
Kevin Coggins, Vice President, Cyber & Engineering, Booz Allen Hamilton
Jim Ford, Director, Defense Intel and Homeland Security Solutions, Microsoft Federal
Jeff Watts, Director of Cybersecurity, RPI Group
4:15-4:30 pm
Closing Remarks
4:30-5:30 pm
Reception at Taphouse 1637
There are sponsorship and exhibitor opportunities available. Click here to learn more. Contact Jen Brown, programs and membership director, for more information at jennifer.brown@paxpartnership.org or 240-317-6018.
About The Patuxent Partnership
TPP fosters collaboration and the sharing of knowledge and expertise across a diverse network that includes government, industry, and academia. TPP also supports STEM education and workforce development within the local community including hosting programs of interest to NAVAIR, NAWCAD, and the broader DoD community.
To learn more about The Patuxent Partnership and its programs, visit its Leader member page.