CSM's Physical Plant Director Looks for Green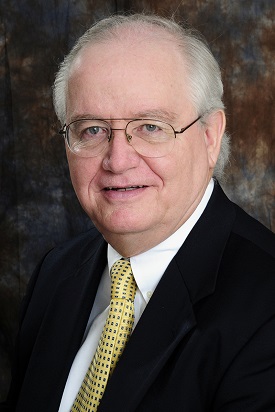 Posted by the
College of Southern Maryland
PAX III Member
As the College of Southern Maryland's physical plant executive director, David Dalo has responsibility for 23 buildings totaling 676,558 square feet of classrooms, labs, offices, and conference rooms on 326 acres throughout Southern Maryland's three counties. And every day, he looks for ways to make the campuses more environmentally green.
"We have an inherent responsibility, a civic responsibility, to the environment," Mr. Dalo said. "[Mankind's] carbon footprint is enormous and we've ignored it for so long."
Mr. Dalo is a certified facilities manager from the International Facilities Management Association and a certified LEED-Green Associate from the Green Building Certification Institute.
"Dave's background and LEED certifications were a perfect fit to assist the college with our capital projects and facilities upgrades," said CSM Vice President of Financial and Administrative Services Tony Jernigan. "Additionally, Dave will be most instrumental in planning for the proposed regional campus in Hughesville."
The college is going to automated temperature control where it can adjust the temperatures from a laptop off-campus. It has increased its electrical efficiency by retrofitting most of the florescent light fixtures on campuses with higher efficiency fixtures, and is preparing to implement measures to reduce water usage.
Most recently, the college has formed an Environmental Sustainability Committee composed of faculty, staff, and students to address and identify sustainability opportunities and issues.
Beyond the brick and mortar, Mr. Dalo sees the college as a place where lives are transformed, and a place that should be beautiful and welcoming.
"While student success is primarily in the hands of instructors, there are many others on our campuses who also play an important role in keeping our students safe and provide a comfortable learning environment," said CSM President Dr. Brad Gottfried. "We get a lot of compliments on our grounds from local dignitaries as well as visitors from around the globe."