CSM L'town Campus to Host Concerts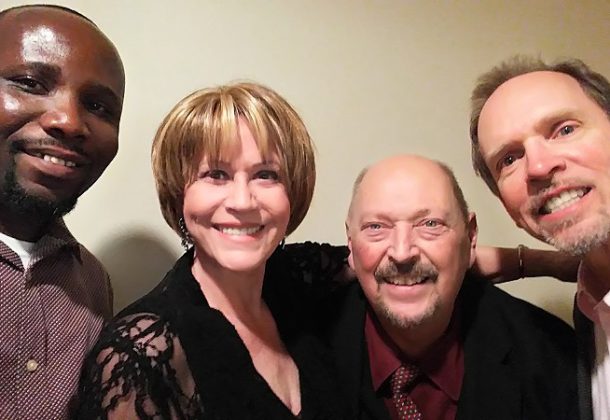 Family-Friendly Events Set July 2, Aug. 6
Two outdoor concerts on the lawn of the College of Southern Maryland's Leonardtown Campus will be held this summer. These family-friendly events will be free.
The Dixie Power Trio with the New Line Brass will perform New Orleans jazz, zydeco, traditional brass band standards, and original compositions on July 2, 2017. Horizon will take the stage on Aug. 6 and entertain with cover versions of songs from the 1950s to the 1970s.
Both concerts will be held on the college's front lawn from 1 to 3 pm. In the case of rain, the concerts will be moved inside to the auditorium in Building A.
"We're excited about having two marvelous local bands to help us maintain the high spirits of our music performances in Leonardtown," said Dr. Stephen Johnson, chair of CSM's Division of Communication, Arts, and Humanities. "This year, we planned the styles of music to match Leonardtown's summer-themed events, and I think everyone is in for a treat with some unique American-themed music in July and some 'golden oldies' for the beach theme in August."
Audience members are encouraged to bring a lawn chair or blanket to sit on as well as food or beverages (no alcohol will be permitted).
Both CSM Concerts on the Lawn are scheduled for Sundays in coordination with the town of Leonardtown's and the Leonardtown Business Association's summer-themed Friday and Saturday events, providing full weekends of opportunities to celebrate the season.
The Dixie Power Trio concert is made possible in part through support from the College of Southern Maryland Foundation. The Horizon concert is made possible in part by a grant from the St. Mary's County Arts Council, awarded by the Maryland State Arts Council.
For information on Summer Concerts on the Lawn at CSM, visit the college's website.
For more about the College of Southern Maryland, visit its Leader member page.