Create Beloved Community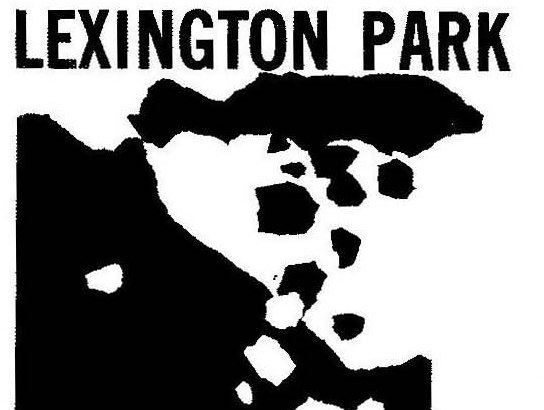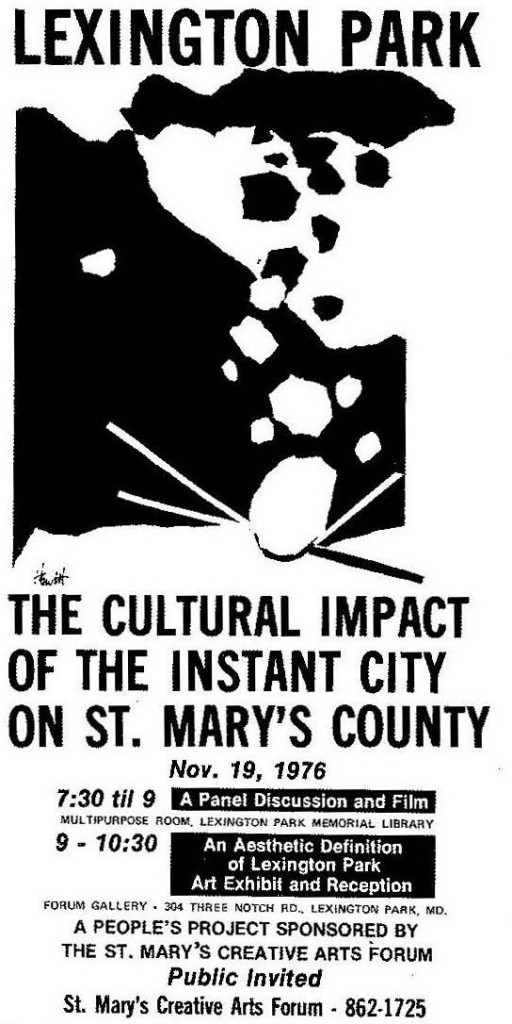 In the 1970s the St. Mary's Creative Arts Forum was born from the creative mind of Charlie Hewitt  and friends, who included Susan and John Fletcher and Kay Daugherty. The transformations roiling beneath these efforts were the boom-urbanization of Lexington Park and budding liberal arts college down the road.
"It's not just connected with making a piece of art," Mr. Hewitt explains in an oral history compiled in 2009 by the St. Mary's College publication, SlackWater Volume VI. "It was about making a community."
"I hung out with kids from Lexington Park. I hung out on the streets at night, on Friday, Saturday nights when the town was full of bars and slot machines and drunken sailors. It was a different place. It wasn't a bad place, but it wasn't a place about ducks and boats and crabs and oysters."
That wasn't the overarching opinion at the time, but, despite the remoteness of the peninsula when Mr. Hewitt first arrived, he describes the region as innately accepting of eccentricities.
"When I was a young man, the County was full of great personalities," he writes in 2012, "some bordering on a Faulknerian eccentricity and a great sense of being unique even though they might be perceived as provincial. I never felt that I couldn't express my creative opinions in any way I wanted. To be unique was permitted and there were many others who felt the same way. … In as small of a community as it was then, we had little trouble finding each other."
"The difference now is that the region has become institutionalized, like the Base and the College, which have been a boon to the community, but they have become the final arbitrators in all things financial, political, intellectual and creative. They need to be challenged and their relevance questioned to make room for new and creative acts to occur in the arts and business as well as in people's lifestyles."
Asked about the prospects of  using art to bolster Lexington Park today, Hewitt becomes animated in his writing.
"I have so many random thoughts about this creative community verses Institution . . . that needs to be part of the discussion down there." He sees the need to prod and tap into the inspiration required to launch another creative arts initiative. "The county has done little to celebrate its identity, but has embraced mediocrity and rewards normalcy."
"The Creative Arts Forum was a place where we outsiders met and instigated acts of creative contradiction to the Institutions there, and we had a lot of fun watching them resist or eventually participate. What made this antagonism more enjoyable was the fact that these Institutions were so surprised that a bunch of local yokels could strategically press their buttons and force them into collaborating."
"And this is an important point," he says in his SlackWater interview as well. "We got tremendous resistance … A bunch of townies got together and prodded. . . . We felt very strongly about our community. And the fact that we got resistance from these institutions made our effort more enjoyable and worthwhile."
"We had a sign on the side of the door," he says in his oral history, "'If you can't find the beloved community, do whatever you can to create it.'"
In keeping with his belief that all institutions must be challenged, one of Mr. Hewitt's current projects is The Madness of Art, a video series poking fun at the New York art scene.