Contractors and DoD Must Change to Stay Competitive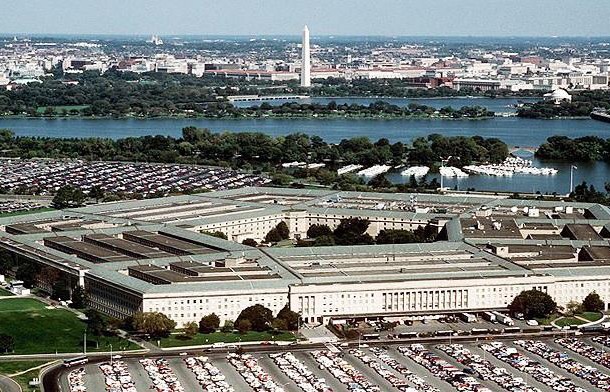 Morning Coffee is a robust blend of links to news around the internet concerning the Naval Air Station Patuxent River economic community. The opinions expressed here do not necessarily reflect those of the Leader's owners or staff.

Defense contractors and the US military must globalize and adopt more commercial practices to stay competitive according to a recent report by the Center for a New American Security, reports Reuters. DoD spending is dropping, but China, India and other countries are spending more and making advances in satellite development and other advanced technologies. The report said the US weapons industry moves too slowly to adjust to current trends and concluded that both industry and government need to invest in new technologies and remove regulatory and acquisition barriers that hinder defense contractors.
Reuters reports that Canada is planning to buy 65 F-35 Joint Strike Fighter jets which signals a major renewal of Canada's fighter fleet and helps mitigate costs of the pricey stealthy jet program. An 18-month review of Canada's fighter jet requirements concluded that the government should skip a new competition and proceed with the $8.22 billion purchase. The decision must still be finalized by Prime Minister Stephen Harper's cabinet.
DefenseNews provides an interview with Ms. Arati Prabhakar, director of the Defense Advanced Research Projects Agency. DARPA began developing various forms of technology in 1958 to help the US military stay ahead of both allies and enemies. When commercialized some have revolutionized the world. Ms. Prabhakar works closely with the Pentagon to define the future and believes that the key to realizing that future is moving away from the large, complex systems that dominate the DoD's budget, which take decades to develop and are difficult to modify.
President Obama's commitment to fixing the VA amid the falsified wait-list times scandal at clinics nationwide was questioned by Rep. Jeff Miller (R-Fla.), reports The Hill. Mr. Miller believes the president should take immediate action by producing a comprehensive plan to fix the agency and by supporting the VA Accountability Act passed by the House last month.
Stars and Stripes takes a detailed look at the ongoing debate regarding the number of aircraft carriers the US should maintain. Flattops are a powerful extension of US military might but are also expensive and potentially vulnerable. The Pentagon is considering retiring the USS George Washington if Congress doesn't lift sequestration-driven budget caps, which would cut the carrier fleet from 11 to 10 ships. "We need 11," said CNO Admiral Jonathan Greenert, "when you add [combatant commander requirements] with the contingencies that we are tasked to respond to, in the time that we have to respond, and the capabilities that we have out there."
The first of 36 F-16 Block 52 aircraft were delivered to the Iraqi Air Force during a recent ceremony at Lockheed Martin's Fort Worth facility, reports MENAFN. The defense contractor is producing the F-16s under a US DoD contract. They are being built in a configuration tailored to meet the specific requirements of the Iraqi Air Force.
RADM Ted Carter Jr. was picked as the Naval Academy's new superintendent, a position that comes with a third star, reports the Navy Times. Adm. Carter is a 1981 academy graduate and highly decorated flier, and is serving as the president of the Naval War College in Newport, RI.
Science Applications International Corp., McLean, Virginia (N00421-10-D-0016); Booz Allen Hamilton, Inc., McLean, Virginia (N00421-10-D-0017); Engility Corp., Chantilly, Virginia (N00421-10-D-0018); and National Technologies, Inc., Alexandria, Virginia (N00421-10-D-0019), are each being awarded modifications to previously awarded indefinite-delivery/indefinite-quantity multiple award contracts to exercise options for business financial management and program, and business analysis services in support of the Naval Air Warfare Center Aircraft Division (NAWCAD). A not-to-exceed shared ceiling of $10,553,653 exists for the ordering period, and each contractor will be provided a fair opportunity to compete for individual task orders. Work will be performed at NAWCAD Patuxent River, Maryland (89.9 percent), and NAWCAD Lakehurst, New Jersey (10.1 percent), and is expected to be completed in June 2015. No funding will be obligated at time of award; funds will be obligated on individual task orders as they are issued. The Naval Air Warfare Center Aircraft Division, Patuxent River, Maryland, is the contracting activity.