CNO Greenert Is Not Optimistic About Stealth's Future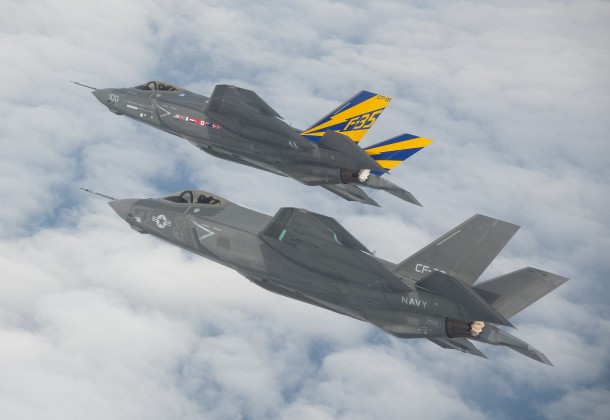 Morning Coffee is a robust blend of links to news around the Internet concerning the Pax River economic community. The opinions expressed here do not necessarily reflect those of the Leader's owners or staff.
CNO Greenert writes an article about the limits of stealth technology, which DoD Buzz perceives as a swipe at the F-35C. FlightGlobal says foreign partners' financial worries hang heavy (paywall) over the Joint Strike Fighter program.
The Congressional Budget Office estimates that the next round of V-22 Osprey purchases will exceed the Pentagon's estimate (paywall), according to Inside Defense.
Aviation Week questions whether Congress can avoid sequestration defense cuts.
NAVAIR honors Capt. Michelle Guidry for improving the command's quality of work life.