Civilian, Contractor Job Cut Targets Remain in Senate Bill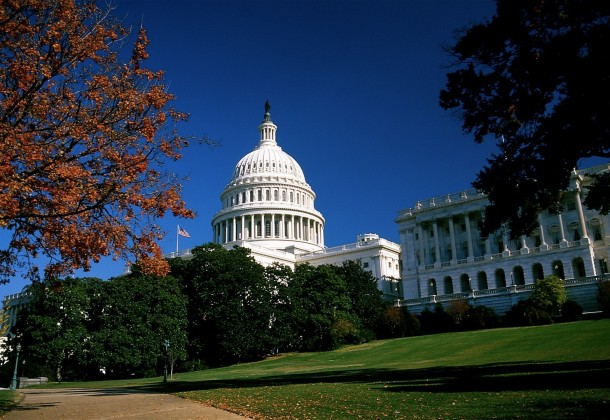 Morning Coffee is a robust blend of links to news around the Internet concerning the Naval Air Station Patuxent River economic community. The opinions expressed here do not necessarily reflect those of the Leader's owners or staff.
The Senate defeated an amendment to the Defense authorization bill that could have halted a cut to the department's civilian and contractor workforces by an estimated 5 percent through fiscal 2017, Government Executive reported. The failure of the amendment means a provision that could slash up to 36,000 Defense jobs will remain in the Senate's fiscal 2013 bill. The House version doesn't contain a workforce reduction provision.
The Senate passed the Defense Authorization Bill last night, 98-0.
IT industry groups are apprehensive about Congressional enthusiasm for greater use of open-source software by government agencies, Federal Computer Week reports.
Does the Scan Eagle drone's wing hook make it easier to capture?  NextGov blogger Bob Brewin asks the question after Iran says it captured a Scan Eagle in its airspace.  The Navy has said that no U.S.drones are unaccounted for.
From the rumor mill: Is there a stealthy intelligence, surveillance and reconnaissance (ISR)/strike aircraft secretly under development at the U.S .Air Force's facility in Groom Lake, Nevada? FlightGlobal blogger Dave Majumdar is wondering.
One of the Pentagon's top logisticians suggested Lockheed Martin might have a leg up  for a contract to sustain the F-35 fighter fleet, arguing that original equipment manufacturers tend to have the competitive edge, says Inside Defense. (paywall)
The Navy Reserve is cutting roughly 6,000 billets over the next three years, officials announced last month, as the force reorganizes as part of the Afghanistan drawdown, Navy Times reports. (paywall)
Science Applications International Corp. has reduced its workforce by 700 people to remain competitive in a challenging market, according to a message from SAIC CEO John Jumper, reports Washington Technology.
The number of terrorist attacks has steadily increased worldwide over the past decade but the number of fatalities is down 25 percent since peaking in 2007, according to a new report ranking countries according to terrorism impact.  The Hill says the index from the Institute for Economics and Peace  released this week found  North America is the region of the world least likely to suffer from terrorism, with a fatality rate 19 times lower than Western Europe's. The regions most at risk in 2011 were the Middle East — particularly Iraq — along with India, Pakistan and Russia.