Buzz On In to Annmarie's Insectival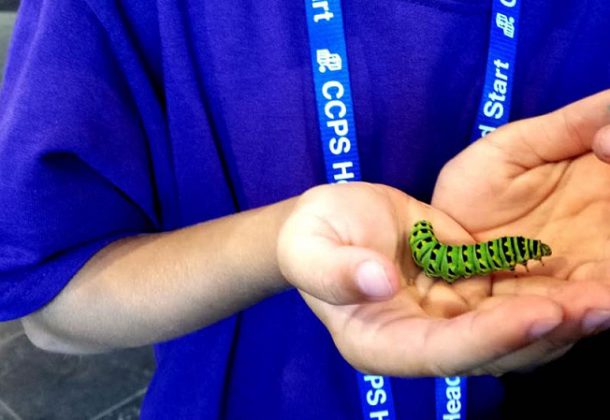 Annmarie Sculpture Garden and Art Center wants visitors to buzz on in to Solomons and learn about insects through games, art activities, bug hunts, and show & tell fun. Insectival will be held from noon to 4 pm Sunday, July 30, 2017.
Each guest will receive a punch pass that will guide them through various indoor and outdoor activities ending with a prize and fun photo opportunities.
Admission is free for members and $4 for non-members. Admission for children 4 and younger is free. For more information, call 301-326-4640
The insect festival will feature:
Insect Show & Tell – Preserved specimens to investigate and observe. From ants to grasshoppers to unusual finds, check out a wide variety of insects brought to you by staff naturalist Hester Burch, along with her friends from the Association of Southern Maryland Beekeepers, Calvert County Mosquito Control, St. Mary's College of Maryland, Maryland Entomological Society, University of Delaware Department of Entomology, and Eco-Adventures.
Museum of Live Curiosities — What creepy crawlies will you discover in this zone?!
Mosquito Mysteries — Everything you ever wanted to know about mosquitoes, including info about mosquito-eating fish, brought to you by Calvert County Mosquito Control.
Insect Make-N-Takes — From awesome headgear to bug motels, you'll have plenty to make and take home.
Buggy Bingo Parlor — Play a game, win a prize.
Pollinator Pretend Play — Buzz around, flutter among the flowers, harvest, and sell honey in this imaginative zone.
Insect I Spy — Along the shady wooded trail. Cool off in the misting station.  
About Annmarie Garden
An affiliate of the Smithsonian Institution, Annmarie Garden is located off of Route 2-4 on Dowell Road in Solomons, Maryland. The sculpture garden features a walking path that meanders through the forest past permanent and loaned sculpture, including more than 35 works of art on loan from the Smithsonian and the National Gallery of Art. Annmarie Garden also presents a variety of special events, gallery shows, and public art programs.
To learn more about Annmarie Garden, visit their Leader member page.