BRAC Is Out of DoD's FY19 Budget Request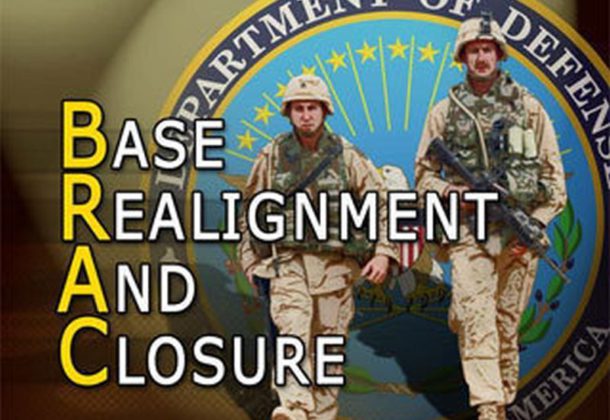 Morning Coffee is a robust blend of links to news around the internet concerning the Naval Air Station Patuxent River

economic community. The opinions expressed here do not reflect opinions of the Leader's owners or staff.
Military leaders have pleaded with Congress, to no avail, to close tens of thousands of excess military bases, which would save $2 billion annually, according to DefSec Jim Mattis. This week DoD announced it had given up BRAC efforts in its 2019 budget request, reports the Washington Examiner. "We did not ask for that in this budget," The Hill quoted Pentagon Comptroller David Norquist. "We've asked for it a number of times in the past without much success."
President Donald Trump's FY19 budget gives service members a 2.6 percent pay raise and add 24,100 more troops to the services' end strength, reports Military Times. The $686 billion defense spending plan does not match exactly the budget Congress agreed to last week, but outlines the administration's military priorities. Lawmakers still have to finalize FY18 spending plans before debating FY19 funding levels.
The White House budget proposes an increase to defense spending and cuts to safety net, but federal deficit would remain, reports The Washington Post.
The Navy seeks to expand and add a ship in its fleet in its 2019 budget request, but the total shipbuilding budget request seems to make little headway toward a 355-ship fleet, reports Defense News. The request represents a 7 percent bump over fiscal 2018.
Amazon is laying off hundreds of corporate workers at its Seattle headquarters and elsewhere, reports The Seattle Times. From 5,000 employees in 2010, Amazon reached 40,000 hires at the time the layoffs were announced.
Unilever, which makes everything from Ben & Jerry's ice cream to Dove soap, tells Facebook and Google to clean up online "swamp" or it will pull ads, reports USA Today. The company says that the companies need to do a better job of monitoring objectionable content and divisive fabricated news stories.
Reuters reports that donors and investors gathered in Kuwait to discuss efforts to rebuild Iraq's economy and infrastructure after a three-year fight to defeat militants. The US leads the coalition, but is not expected to make a direct government contribution, but is rather seeking "investment … private company engagement," according to a state department official. The rebuilding price tag: about $88.2 billion, reports Military Times.
Turkish Foreign Minister Mevlut Cavusoglu warns that Turkey-US ties are at a "critical point" and Washington needed to take "concrete steps" to regain Ankara's trust, reports DW. Defense News reports Turkey is bolstering the fight in Syria with new armored vehicles and  helicopters, while Monocle asks, "Whose side is Turkey on?"
Contracts:
AAI Corp., doing business as Textron Systems, Hunt Valley, Maryland, has been awarded a $10,864,133 firm-fixed-price contract for repair of components for the AN/USM-670, Joint Service Combat System Tester. Work will be performed in Hunt Valley, Maryland, and is expected to be complete by Feb. 2023. This award is the result of a sole-source acquisition, and no funds are being obligated at time of award. Air Force Sustainment Center, Robins Air Force Base, Georgia, is the contracting activity (FA8517-18-D-0001).