Bohanan Speaks About Windmill Study Veto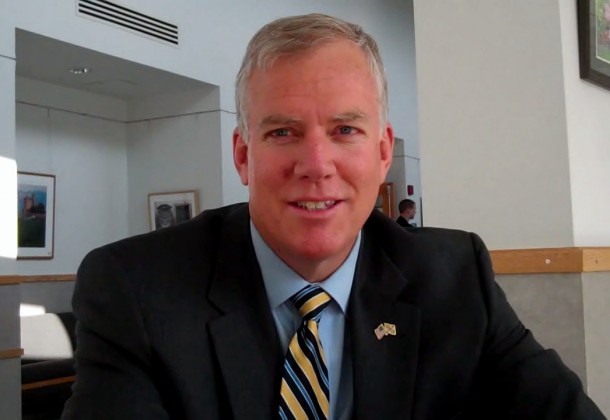 Posted for
Del. John Bohanan
Pax Leader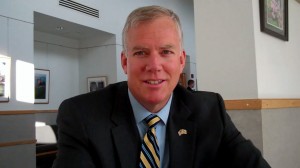 The combination of a pro-wind governor and a pro-wind SecNav killed Del. John Bohanan's bill to further study huge wind turbines' threat to the Atlantic Test Range at Pax River.
Speaking a few weeks after Gov. Martin O'Malley vetoed the bill which had received overwhelming support in the Maryland House and Senate, Del. Bohanan was philosophical. And resolved to fight.
"Had a good bill," he says in the video below. "Lot of support in the legislature. Strong support from the Senate President and the Speaker of the House. Never got any strong push-back from the Administration. . . . We knew they weren't wild about it, but never any hint that it would be vetoed.
"[There have been a] lot of other back-up plans we've been pursuing, even before the governor vetoed. At this point we're going to continue to pursue them. . . .
"We have a Secretary of the Navy who is very pro-wind, aligned with the Governor who is very pro-wind. That combination is what led us to this and led to them, frankly, ignoring the interests of the local folks who have to live with the results of the curtailment agreement. And that's the folks at the Atlantic Test Range."
The plan to build large wind turbines across the Chesapeake Bay from NAS:Patuxent River is touted as an economic boon to the Eastern Shore and a step toward alternative energy development as sought by the US military and the nation. However, Pax River and many state and federal officials, including Congressman Steny Hoyer,  joined with Del. Bohanan to argue the greater global need for the test range's mission and the potential loss if this testing capability is damaged.
Those are among the points being considered now by the Pentagon, Mr. Bohanan explains.
The current curtailment plan, whereby the turbine owners will stop the turbines for Pax testing, is completely unworkable at best and counter productive at worst, he describes below. "You don't want to go down that road," he concludes.
In the video below the delegate makes clear that the issue is not closed. He represents Patuxent, Maryland and its surrounds as a Delegate to the Maryland House of Delegates and serves as Senior Adviser to Congressman Hoyer who also represents Patuxent, Maryland, in the US House of Representatives.
"We're going to fight it," he said.
[youtube=https://www.youtube.com/watch?v=n0vp3R-x1eU]