Be a Patron on Sunday at Museum Stores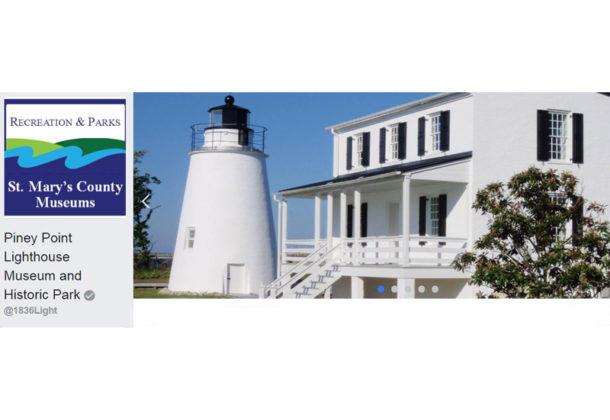 As the holiday shopping season begins, residents of St. Mary's County are invited to participate in the Be a Patron initiative by the Friends of St. Clement's Island and Piney Point museums for the second year in a row. The initiative spans across 700 museum stores in all 50 states, 10 countries, and three continents, on Sunday, Nov. 25, 2018.
This year's holiday exhibits at both the St. Clement's Island Museum and Piney Point Lighthouse Museum focus on reading and books and, as part of the museums' participation in Museum Store Sunday, museum stores at all of the sites will offer book discounts of 25 percent on Nov. 25, $10 off family museum memberships, $5 off individual museum memberships, a complimentary book gift of "Lighthouses Short & Tall" for every visiting family while supplies last, plus the 2018 Limited Edition Friends Holiday Ornament. All of these items will be available with special pricing for Friends members. Each purchase in the museum stores supports a variety of missions and programs of the St. Mary's County Museum Division.
Jayne Walsh, the museum store manager and buyer, said the Be a Patron initiative and "Museum Store Sunday" build on the theme of shopping local on Small Business Saturday, the Saturday after Thanksgiving.
"We want visitors to become patrons of our non-profit, treasured museums in St. Mary's County," said Ms. Walsh. "Our merchandise is unique, with offerings from local artists, authors and artisans that can't be found online or at chain stores. Let's make holiday shopping experiential, support us, Be a Patron on Nov. 25th from noon to 4 pm at the Museum Store at either St. Clement's Island Museum or Piney Point Lighthouse Museum."
Ione Saroyan, president of the Museum Store Association Board of Directors, said that last year's success is a good sign that 2018 will be a good year for this initiative. "… We are excited to have a number of great institutions be part of Museum Store Sunday," Ms. Saroyan said. "This initiative gives people a chance to support local businesses, give back to the community through local non-profit museums, support good causes, find unique holiday gifts, and enjoy an entertaining and educational experience at favorite museums, all at the same time."
For more information about event, the St. Mary's County Museum Division, programs, admission prices, hours of operation, and more, visit the St. Mary's County Museum Division's Facebook pages at www.facebook.com/SCIMuseum or www.facebook.com/1836Light or on Twitter at @StClemIsMuseum or @PineyPtLHMuseum.
The Friends of St. Clement's Island and Piney Point Museums raise money in support of historical interpretation, educational programs, and unique needs of the sites that are managed by the Museum Division of St. Mary's County Department of Recreation and Parks. The Friends organization is a 501(c) 3 organization that sponsors events, helps with acquisitions, and supports efforts that broaden the understanding of Southern Maryland's culture and community heritage.
For more about Lexington Park, visit the St. Mary's County Community Development Corporation's Leader member page.