Bariatric Support Group Meets Monthly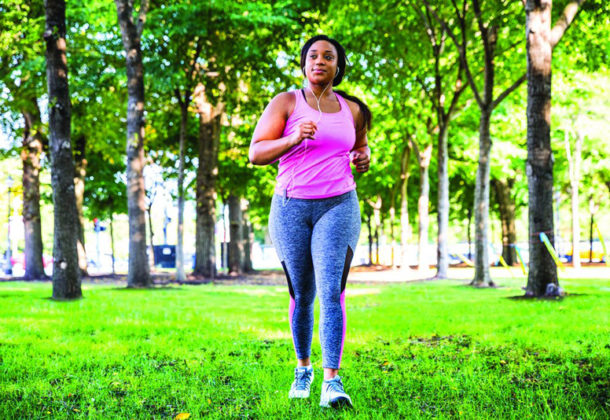 From the first moment of considering bariatric surgery to the recovery period afterward, patients who have undergone this serious, yet life-changing procedure can use support from those who understand their issues. To help with this, MedStar St. Mary's Hospital in Leonardtown offers a Bariatric Support Group, which meets the second Saturday of every month from 10 to 11 am in the Health Connections building.
Participants in the support group have walked many different paths in life but when they gather for the Bariatric Support Group, all of the members have a common goal: prioritizing their health.
The monthly group offers resources to anyone considering, in the process of undergoing, or recovering from weight loss surgery. Attendees learn about the basics of bariatric surgery, as well as the personal and emotional challenges and changes others have experienced on their journeys.
Meetings are open to all, and there is no cost or need to pre-register; just show up ready to share and learn from others. Visit MedStar's website to learn more about the support group, or call 301-475-6019.
MedStar St. Mary's Hospital offers bariatric services with Dr. Nicholas Tapazoglou, who is board-certified in general surgery and fellowship-trained in bariatric surgery. Dr. Tapazoglou's specialty is in minimally invasive and laparoscopic procedures. The MedStar team also works with a certified dietitian on staff who creates an individualized weight management plan to teach patients good nutrition and healthy eating habits to help them lose weight. Nutrition counseling services are also offered to help maintain a healthy weight.
Nutrition counseling services can also offer guidance on these additional issues: heart health, pre/post bariatric surgery counseling, diabetes, eating disorders, kidney disorders, pediatric nutrition, food allergies, gluten intolerance, and nutrition during cancer treatments. MedStar works with patients to help them attain their goals.
Weight loss surgery can be life-changing
Weight loss surgery is not just about losing weight. It's about regaining health. The surgery is a chance to say goodbye to diabetes, high cholesterol, sleep apnea, and joint problems, giving patients a better quality of life.
Anyone considering bariatric surgery to help with weight loss and a healthier lifestyle can look to MedStar Health for valuable education and resources about weight loss and healthy living that can benefit your entire family.
Program Details
MedStar's unique bariatric program has three steps: pre-surgery, surgery, and post-surgery. While the surgery step gets the most attention, the presurgical and postsurgical periods are also crucial to the success of the operation.
Preoperative weight management. The process begins with a monitored weight loss program, which lasts three to six months, depending on the previous documented weight management and insurance requirements. Every patient must have evidence of weight loss during this period to undergo the surgery.
Surgery. After successful completion of the weight management program, patients undergo the bariatric surgery operation.
Follow-up. This is the most important step for patients. MedStar is committed to follow-up care for at least five years, but ideally the rest of your life. It is important to monitor weight loss, diet and overall health.
Keys to Success
The success of a patient's experience with weight loss surgery is dependent on three things:
The surgery team's experience
The patient's attitude about weight loss
Accessible and compassionate support to get patients ready for surgery and a new way of living.
A board-certified surgeon with extensive experience in minimally invasive and robotic bariatric surgical procedures leads MedStar's multi-disciplinary bariatric team. A nurse program coordinator, dietician, and exercise physiologist coordinate care and guide patients through the entire process of bariatric surgery. Extensive follow-up care provides the support needed well after the procedure.
Is This Surgery for You?
A surgical solution for weight loss is not a decision to be made lightly. MedStar takes this seriously, too, and wants to ensure you are an ideal candidate for the surgery.
Candidates must fit the following criteria:
Be committed to a major lifestyle change
Show evidence of weight loss in our preoperative weight management program
Have a body mass index (BMI) of 35 or more with at least one weight-related medical condition; or 40 or more with no weight-related medical condition
Be healthy enough to undergo a major operation
Be free of unstable psychiatric issues
Be free of alcohol, tobacco, or substance abuse
As with any surgical procedure, potential risks and complications can occur with weight loss surgery. MedStar is committed to providing you with the information you need to make a well-informed decision about the surgery.
For more information and one-click access to a full list of resources available at MedStar St. Mary's Hospital, visit its Leader member page.