At Annmarie Garden, Gifts Galore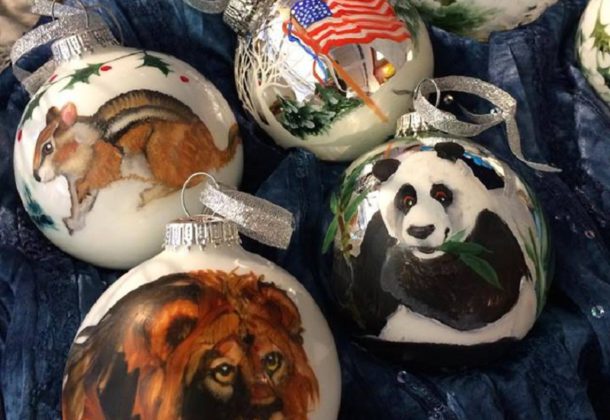 Annmarie Sculpture Garden and Art Center will offer shoppers gifts galore and the opportunity to escape the insanity of Black Friday and to celebrate Small Business Saturday this weekend. You'll also be able to shop during Annmarie's Museum Store Sunday to find the perfect holiday gifts, made with love.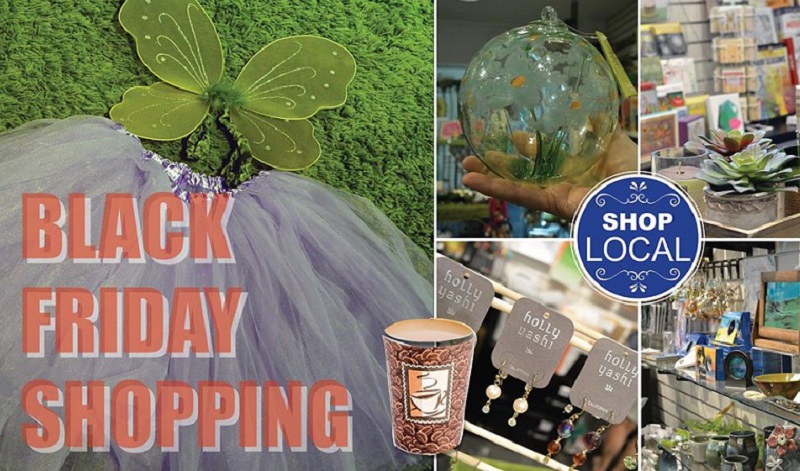 Annmarie Garden's gift shop will be open from 10 am to 5 pm Friday, Nov. 24, and Saturday, Nov. 26, as well as from noon to 5 pm Sunday, Nov. 26.
Support Annmarie Garden by shopping its beautiful gift shop. You'll find a wide variety of gift options, including jewelry, toys, home decor, books, and more. Browse the Ornament Show & Sale, where shoppers will find 18 trees full of handmade ornaments made by local artists, as well as fair trade artists. You'll find gifts for every budget.
The annual Ornament Show & Sale is also ongoing. The sale runs through Jan. 1, 2018, in the main gallery of Annmarie Garden. It will be open most days between those dates, and then open later during evenings when Garden In Lights is open to the public.
During the days, admission to the Ornament Show & Sale is free. Folks who come in the evenings will first have to pay Garden in Lights admission fees.
The Ornament Show and Sale is presented by the gift shop. This juried show features hand-crafted ornaments by 20 regional artists who spend the year preparing many ornaments to offer a unique gift-buying opportunity to everyone. The sale is the perfect place to find unique and affordable gifts for family and friends. The ornaments hang on beautiful, original trees, and displays in the main gallery of the arts building. Visitors get to shop straight off the trees and take their purchases to the gift shop.
About Annmarie Garden
An affiliate of the Smithsonian Institution, Annmarie Garden is located in scenic Solomons, Maryland. The sculpture garden features a walking path that meanders through the forest past permanent and loaned sculpture, including more than 35 works of art on loan from the Smithsonian Institution and the National Gallery of Art. Annmarie Garden also presents a variety of award-winning special events, gallery shows, and engaging public art programs.
Annmarie Garden's Studio School offers creative classes for all ages and abilities taught by a talented faculty. Annmarie Garden is conveniently located just off Route 2-4, on Dowell Road; open 9 am to 5 pm daily; the Murray Arts Building and Gift Shop are open 10 am to 5 pm daily.
Call 410-326-4640 for more information
Follow Annmarie Garden Sculpture Garden and Art Center on Facebook. 
For more about Annmarie Sculpture Garden and Art Center, visit its Leader member page.