Apply Now to SMECO Nominating Committee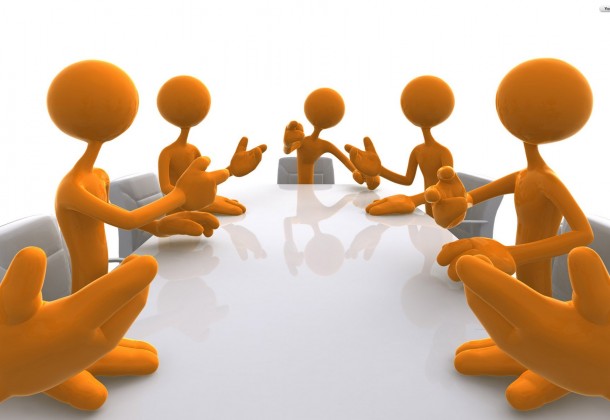 Posted for
SMECO
Pax III

Southern Maryland Electric Cooperative's (SMECO's) Board of Directors has appointed 11 members to the 2014 Nominating Committee scheduled to meet on Saturday, May 17, at the Co-op's Executive Building in Hughesville.  This committee will select a slate of candidates for the five available Board seats up for election at SMECO's 2014 Annual Members' Meeting.
The following Board seats will be up for election: one in Calvert County, one in Charles County, one in Prince George's County, and two in St. Mary's County.
The 2014 Nominating Committee members follow:
Calvert County: Terence N. Gibson, Prince Frederick; and Alyce Schwallenberg, Huntingtown.
Charles County: Victor Allen, La Plata; Joseph L. Gardiner Jr., La Plata; Edward Holland III, Waldorf; and William B. Young Jr., Waldorf.
Prince George's County: Manning Clagett, Accokeek; and Ernest H. Riess, Brandywine.
St. Mary's County: Edith M. Bell, Chaptico; George A. Brown, Loveville; and Catherine Brenda Coates, Lexington Park.
SMECO customer-members interested in being nominated should complete a Board of Directors Candidate Application.  To obtain a candidate application, contact Lisa Oliver at 301-274-4489 or [email protected].  Completed candidate applications should be submitted or mailed to SMECO, Attention: Joseph Densford, Board Attorney, 15045 Burnt Store Road, P.O. Box 1937, Hughesville, Maryland 20637 by Friday, May 9, 2014.
In addition to nominations made by the committee, any 15 or more SMECO members acting together may make other nominations by petition by Friday, July 11, 2014.  Members running by petition should also complete and submit a Board of Directors Candidate Application.  Nominations will be posted in each SMECO office and mailed to each member with the Annual Meeting notice.
SMECO's Annual Meeting will be held Wednesday, September 10, 2014.  Absentee mail-in voting will be available to customer-members who are unable to attend the meeting.  Customers may request an absentee mail-in ballot beginning July 1 by calling (888) 440-3311 or by going to SMECO's website at www.smeco.coop.  More information will be published in the Co-op's monthly newsletter.
Selection of the Nominating Committee members is in compliance with SMECO's bylaws.  For more information regarding the committee, nominations, and qualifications of directors, refer to Article IV, Sections 4.02 and 4.03, of SMECO's bylaws.  Bylaws may be obtained from any SMECO office.
SMECO is a customer-owned electric cooperative, and we are proud to be a J.D. Power 2014 Customer Champion. We are one of an elite group of 50 U.S. companies to be named to this list.
SMECO provides electricity to more than 156,000 services in southern Prince George's County, and in Charles County, St. Mary's County, and all but the northeast portion of Calvert County. Co-ops are distinctly different from investor-owned utilities because co-ops are owned by their customers, and these members elect the men and women who serve on the Board of Directors. Co-ops also issue capital credits to their members. What are capital credits? They are the member's share of the co-op's margins, based on how much electricity the member purchased and the rate at which the account was billed. SMECO's margins—revenue less expenses—are used as working capital for new construction and system improvements. When SMECO's Board of Directors determines that a percentage of the capital credits can be distributed to members through a general refund, capital credits will be issued by check or credited to members' electric bills.