Annmarie Exhibit Celebrates Ancestors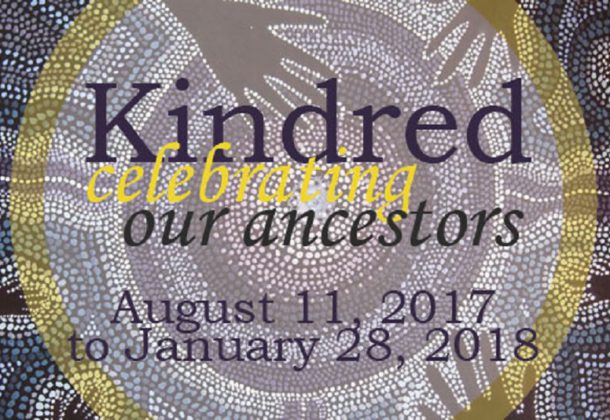 Who are you? Where do you come from? The newest exhibit at Annmarie Sculpture Garden and Arts Center in Solomons invites artists to celebrate the stories, people, and places that define them. Join Annmarie Garden on Friday, Aug. 11, from 5 to 8 pm for Annmarie After Hours, the opening reception of this new exhibit, Kindred: celebrating our ancestors.
The Kindred exhibit will run until Jan. 28, 2018.
At the opening reception enjoy delicious hors d'oeuvres by Saucy Salamander Catering Company and live music with Fair Warning. Meet the exhibit artists and tour the Kay Daugherty Gallery. The opening event is free for members; $5 for non-members. Reservations are not needed, just come! There will be a cash bar.
Do you find meaning and a sense of connection in your family tree, or in those people you consider your kindred spirits? How do the tangible and intangible remnants of past lives speak to you today? For some, delving into one's ancestry is the key to unlocking the mysteries of who and what you are. For others, creating a "family of choice" provides a sense of connection. However you imagine your family, Annmarie Garden invites artists to celebrate how they are defined by the past, and the lives of those who have come before them.
The exhibition juror was Betty J. Belanus, curator and education specialist with the Smithsonian Center for Folklife and Cultural Heritage.
Call 410-326-4640 for more information on Kindred: celebrating our ancestors and other events at Annmarie Garden.
About Annmarie Garden
An affiliate of the Smithsonian Institution, Annmarie Garden is located off of Route 2-4 on Dowell Road  in Solomons. The sculpture garden features a walking path that meanders through the forest past permanent and loaned sculpture, including more than 35 works of art on loan from the Smithsonian and the National Gallery of Art. Annmarie Garden also presents a variety of special events, gallery shows, and public art programs.
To learn more about Annmarie Garden, visit their Leader member page.