USO Remembrance Night Set Aug. 4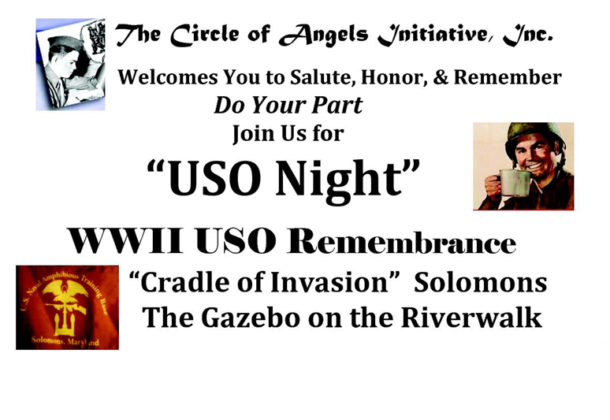 Go back in time to the beginning years of World War II during the 10th annual WWII USO Remembrance Night from 6 to 9 pm Friday, Aug. 4, 2017, in Solomons, Maryland, at the riverwalk pavilion.
Everyone is invited to take part in this USO-style celebration, which is hosted by the Circle of Angels Initiative.
Local personalities SPAMtime T/5 Vince "SPAM" Turner and Pfc. Vincent "Bubba" Turner will re-enact a 1942 radio broadcast that featured "Music and Memories of 1942," an era celebrated for its jump and jive music. Participants can honor a loved one by naming them as they throw rose petals into the waters of the Patuxent River during the wreath-laying ceremony.
In an ironic twist of history, on the first Friday in August, Aug. 7, 1942, one of the first invasions was in the Pacific Solomon Islands after training on Solomons Island, Maryland. The first European invasion was at Sicily in 1943 and later Normandy in 1944. Solomons was home to the "cradle of invasion," the WWII top-secret amphibious training base for the invasion of Europe and Japanese-held Pacific islands. The United Services Organization  — or USO — began with citizens who served coffee and doughnuts to soldiers passing through their towns.
This annual event honors those who trained during WWII at Solomon Island, especially the soldiers who were never able to return to their families. During WWII, uniformed troops went from Solomons to the Pacific and Europe. The Circle of Angels carries on the tradition so people may honor the sacrifices of those who served in uniform and at home and so young people can learn this important history.
For 10 years, from 1997 to 2007, the Calvert Marine Museum sponsored the Cradle of Invasion. The Circle of Angels began hosting USO Night in 2007.
Learn more about the Circle of Angels on their Facebook page.
The event is free and open to the public. For information, call 301-778-3848 or email [email protected].
For more about Lexington Park, visit the St. Mary's County Community Development Corporation's Leader member page.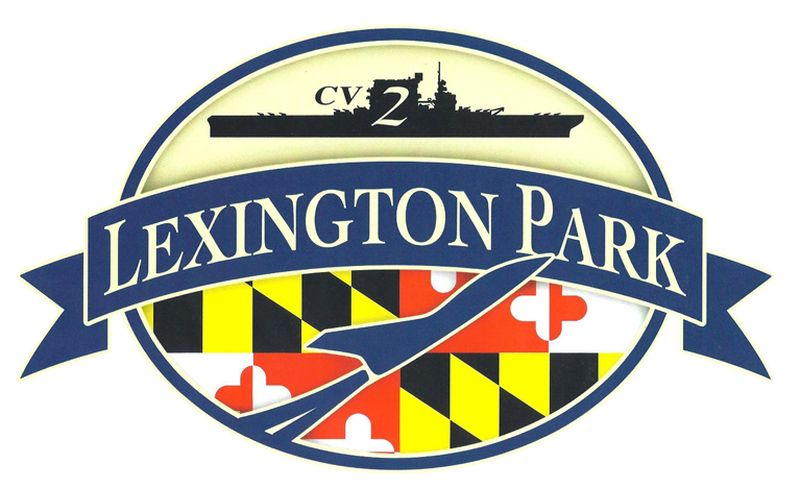 St. Mary's County Community Development Corporation
46940 South Shangri-La Drive, Suite 7
Lexington Park, MD 20653
301-863-7700