25 Study Boating Safety @ Sailing Chesapeake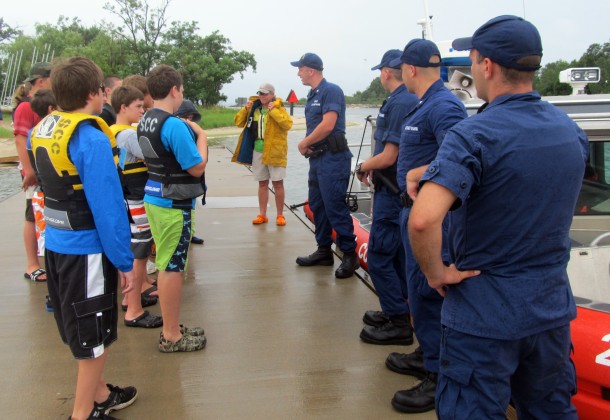 Posted by
Southern Maryland Sailing Foundation
Community Builder
Twenty-five middle schoolers graduated from Sailing Center Chesapeake's second boating safety program. Graduates developed skills in paddling, rowing, sailing, and motor boating.  This is the second of three such programs being run this summer at the Sailing Center.
This program is enabled by a grant from the Spirit of America Foundation which is partially funded by the U.S. Coast Guard.  St. Mary's College of Maryland and the Center share this grant.
 Introductory Sailing for Adults
The Sailing Center also offers classes in beginning sailing for adults with busy schedules.  The times are Friday after work, most of Saturday, and Sunday afternoon and evening.  The remaining dates are August 9-11.
Here is the link to the web page for more details and how to sign up.
Mini-camp for Teens
The week of August 12-16, the Center will run a mini-sailing camp for those in grades 6th to 12th who want to learn or hone sailing skills.  Sessions will run 10 AM to 3 PM each day.  Use this link to download enrollment forms and information.
The Sailing Center is operated by volunteers from the community.  Their commitment allows the Center to give access to sailing and boating at very reasonable costs.