World Film Festival Coming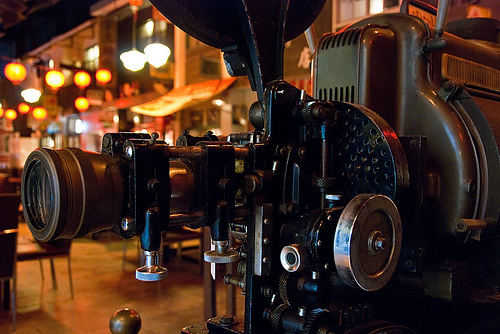 Posted for Southern Maryland Higher Education Center
Leading Edge
World Artists Experiences and the International Division of Maryland's Office of the Secretary of State, in conjunction with Frostburg University, Maryland Hall for the Creative Arts, Southern Maryland Higher Education Center, Salisbury University, and Towson University, invite the public to attend free screenings of five international films, one each from Brazil, Japan, Austria, Sri Lanka, and Turkey.
The Bridges to the World International Film Series is a statewide, month-long initiative in recognition of the State's global reach and a reflection of those connections here in Maryland.
The series will run for five weeks from February 13 through March 16 at five venues throughout the state and feature films chosen by the embassies of the respective countries. Each film will be introduced, screened, and followed by a discussion. Presentations begin at 7:00 p.m. All films will be shown with English subtitles.
Tickets are not required for these free screenings; however seating is on a first-come basis.
Note: Countries will remain the same but films are subject to change as designated.
The schedule is as follows:
Week of February 13: Brazil House of Sands
Week of February 20: Japan Hula Girls
Week of February 27: Austria The Inheritors
Week of March 5: Sri Lanka The Tender Trap
Week of March 12: Turkey TBA
The films will be show each Wednesday at 7 p.m. at the Southern Maryland Higher Education Center, 44219 Airport Road, California, MD 20619.
For more information, call 301-737-2500 or visit www.worldartists.org.
Venues:
Mondays at 7:00 p.m.
Salisbury University
Great Hall of Holloway Hall
1101 Camden Street
Salisbury, MD
Contact number: (410) 543-6271
Tuesdays at 7:00 p.m.
Lane University Center room 111
Frostburg University
101 Braddock Road
Frostburg, MD 21532
Contact number: (301) 687-4049
Wednesdays at 7:00 p.m.
Southern Maryland Higher Education Center
44219 Airport Road
California, MD 20619
Contact number: (301) 737-2500
Thursdays at 7:00 p.m.
Maryland Hall for the Creative Arts
801 Chase Street, Annapolis, MD
Contact numbers: (410) 647-4482 or (410) 263-5544
Fridays at 7:00 p.m.
Towson University – Van Bokklen Hall auditorium
8000 York Road, Towson, MD
Contact number: (410) 704-3755