Winter to Take Command of Unmanned Program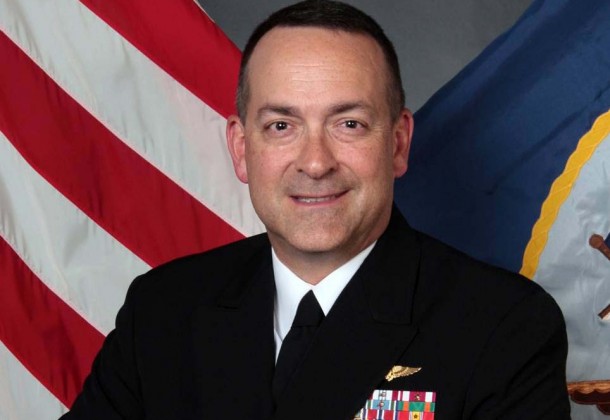 Rear Adm. Mathias Winter, former commander of the Naval Air Warfare Center Weapons Division at China Lake, Calif., will take command of the Program Executive Office for Unmanned Aviation and Strike Weapons at Naval Air Station Patuxent River July 20.
According to PEO(U&W), the ceremony will not be open to the news media.
Winter takes command of the office at a critical time. The program is sorting out problems with the Fire Scout and investigating the crash of an RQ-4 Global Hawk BAMS-D on the Eastern Shore. The program is also celebrating the introduction of the Triton Broad Area Maritime Surveillance aircraft, beginning testing of the carrier-based X-47B UCAS-D and seeing considerable success from the Marines' use of the KMAX cargo helicopter in Afghanistan.
According to the Navy, about 150 friends and co-workers gathered June 14 at the Paradise Cafe at Naval Air Weapons Station China Lake to bid farewell to Winter. In one of his last acts as commander at NAWCWD, Winter recognized several of his team members, including Gary Kessler, executive director of NAWC's Aircraft Division and Winter's deputy for AIR-5.0.
"Gary's a phenomenal gentleman and an incredible tactician," Winter reportedly said. "He swims in the strategic 'strategery' everyday and has made my job easier."