Pax River Drone Crashes on the Eastern Shore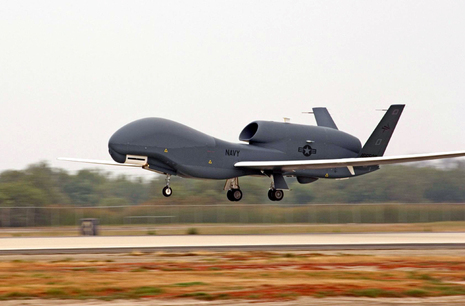 A drone piloted from Naval Air Station Patuxent River crashed into a river on Maryland's Eastern Shore Monday. The crash did not cause any damage or injuries, according to the Navy.
The drone was a Northrop Grumman RQ-4A Global Hawk being used by the Navy's Broad Area Maritime Surveillance program for testing and training.
A Navy report states that the aircraft crashed into a swampy section of the Nanticoke River near Bloodworth Island in Dorchester County. The Navy confirmed the crash after losing contact with the vehicle.
The Navy stated that cleanup of the site is underway and that Navy officials are investigating the cause of the crash.
The $176 million vehicle was the Air Force version of the aircraft, being used to train pilots and develop tactics and doctrine for the BAMS program. The crash comes right as Northrop and the Navy were set to unveil the Navy version of the aircraft Thursday.
In 2010, controllers at Webster Outlying Field in St. Inigoes lost control of a Fire Scout unmanned helicopter, which strayed into Washington, D.C. airspace before ground crews regained control.
The FAA is currently considering rules for the operation of commercial and military unmanned flights in domestic airspace as well as the establishment of testing areas for drones.
Other reports: AOL Defense, Aviation Week, Defense News, FlightGlobal, Navy Times, Wired