US Aircraft Carrier Heads to Yemen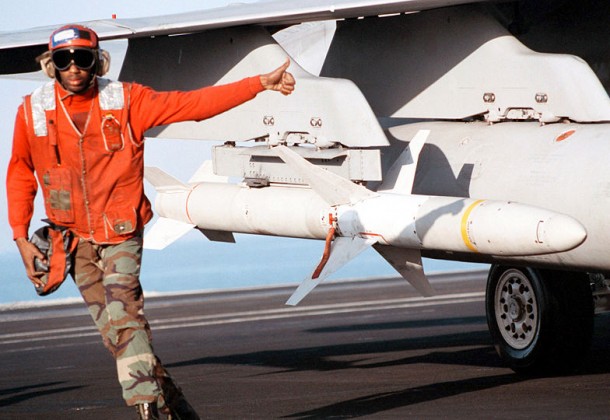 Morning Coffee is a robust blend of links to news around the internet concerning the Naval Air Station Patuxent River economic community. The opinions expressed here do not necessarily reflect those of the Leader's owners or staff.

The USS Theodore Roosevelt, which carries F/A-18s, heads to Yemen in the wake of a UN arms embargo imposed last week, AP reports. NBC reports, US officials are concerned that the leaked report of the destination of the Roosevelt could jeopardize an international agreement on Iran's nuclear program.
Wars in the Middle East are boosting US arms sales, reports the New York Times, and the Obama administration is allowing more weapons sales in the Persian Gulf.
IHS Jane's 360 reports, the Marines are advancing development of missile launching capabilities for its MV-22 helicopters.
The National Capital Planning Commission will review proposals to strengthen the security perimeter of the White House, reports Washington Business Journal.
The most unusual thing a marine pilot finds when landing a tilt-rotor Osprey on the USS Ponce, is that the former amphibious ship, now working counter-mine and special operations, is run by civilians, reports Military.com.
As the lawsuits mount against the FCC's proposed net neutrality internet rules, legislators are beginning to consider legislation, fearing a protracted legal battle could delay implementation for years, reports The Hill.  Net neutrality means keeping the internet open to everyone, at the same speed for everyone, The Hill explains the details.
It's overdue and over-budget, but the $5.25 billion expansion of the Panama Canal, linking the Pacific and Atlantic oceans, is scheduled to open April 2016. US East Coast ports are also expanding, reports USA Today, in anticipation of receiving larger ships through the canal.