Theater, Opportunities at CSM in January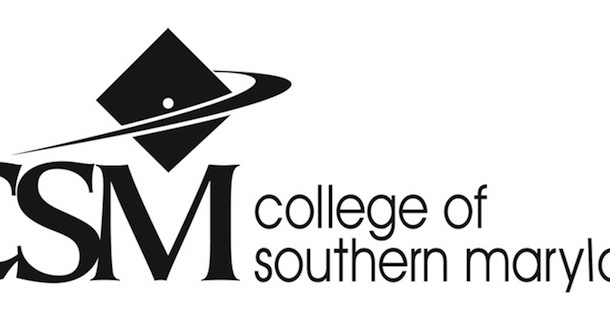 In January, the Leonardtown campus of College of Southern Maryland offers opportunities to see theater close up, or to get a feel for what the campus offers. All three CSM campuses have a robust schedule of events this month. Check it out online.
Visit for "Friendly Friday" from 9 am to 1:30 pm, Jan. 8. College of Southern Maryland Leonardtown Campus, Building A, Room 203, 222950 Hollywood Road. "Friendly Friday" is an opportunity for students to fast-track enrollment to CSM by completing an application, taking placement tests, meeting an advisor, registering and paying for spring semester classes in one campus visit. Students wishing to take placement tests should arrive by 9 a.m. To register, contact 301-934-7765, option 9, or www.csmd.edu/friendlyfridays. The same event will be held at the Prince Frederick campus on Jan. 15 and on Jan. 8, 15 and 22 at the La Plata campus.
CSM's Cause Theatre will present "My First Time" at 8 pm, Jan. 29 at College of Southern Maryland, Leonardtown Campus, Building A, Room 206, 22950 Hollywood Road, Leonardtown. Four actors share hysterical and heartbreaking stories written by real people about first sexual experiences. Produced by special arrangement with Samuel French, Inc. $5. Due to subject matter and language, this play is not suitable for patrons under 18. bxoffc@csmd.edu, 301-934-7828, or the Theater website. If you can't make it to the Leonardtown show, see it in Prince Frederick at 2:30 pm Jan. 28, College of Southern Maryland, Prince Frederick Campus, Building B, Multipurpose Room, 115 J.W. Williams Road, Prince Frederick.
Attend a Financial Aid/FAFSA Workshop from noon to 4 pm Jan. 31 in the Calvert County Library, 850 Costley Way, Prince Frederick. During this workshop, College of Southern Maryland staff will guide parents and students in filling out the Free Application for Federal Student Aid (FAFSA) application which determines a family's eligibility for financial assistance and must be submitted for students to be competitive for financial aid and scholarships at all academic institutions. Prior to event, attendees should obtain a pin number and complete a pre-application worksheet through the FAFSA website, and bring student and parent records such as social security numbers, 2014 federal income tax returns, 2014 W-2 statements and untaxed income records such as Social Security, TANF, SNAP and VA benefits. Free. Register by email at fadasst@csmd.edu or call 301-934-7531 and press "0" to leave a message. The same event will be held from 1 to 3 pm, Jan. 24, La Plata campus, Francis P. Chiaramonte, MD Center for Science and Technology (ST) Building.
Individuals interested in working at the CSM Kids' and Teen College over the 2016 summer can attend a hiring event from 9 am to 4 pm Jan. 16 at the La Plata campus, Center for Business and Industry (BI) Building, Room BI-101, 8730 Mitchell Road, La Plata. The College of Southern Maryland (CSM) is holding a hiring event for instructors and counselors for its summer enrichment programming for children ages 5 through 17. Kids' and Teen College classes are offered at campuses in Calvert, Charles and St. Mary's counties in subjects such as arts and crafts, music and theater, engineering, American Sign Language, baseball, information technology, math, personal development, photography and writing. Free. Apply online at to secure an interview time. 301-539-4760, conedops@csmd.edu.
Center for Trades and Energy Training (CTET) is holding an open house from 9 am to 2 pm, Jan. 16. The center is located at 17 Irongate Drive, Waldorf. Get information on classes in electrical, HVAC, plumbing, welding and carpentry. Guests can tour the facility, and meet staff and instructors. Free. 301-539-4760, conedops@csmd.edu, http://bit.ly/1MA3pO7.
SBDC: Start Right for Success is set for 5 to 7 pm, Jan. 19 at the La Plata campus, Community Education Building (CE) Room 120, 8730 Mitchell Road, La Plata. If you are thinking about starting a business, attend this course for a summary of the business information you need right now. Sponsored by the Small Business Development Center. Tuition $48, fees $7. Register at www.SBDChelp.com, 301-934-7583, lcreason@csmd.edu.
Audition for spring productions from 6 to 8 pm, Jan. 25-26 at the La Plata Campus, Fine Arts (FA) Building, Theatre, 8730 Mitchell Road, La Plata. Auditions are set for spring productions, including Children's Theatre's "Spirit of Hispania: Hispanic Tales by Jules Tasca," Cause Theatre's "The Walls" and Renaissance Festival's "Last Days of Judas Iscariot." Performers should prepare a one-minute monologue. For information, contact Keith Hight at HHight@csmd.edu or 301-934-7827.
For more information and events, visit CSM's website and their Leader member page.